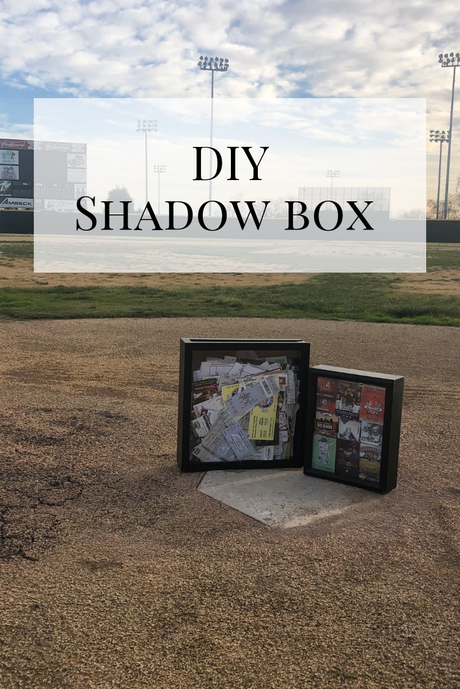 One of my favorite things is the DIY Shadow Box. We have 2 - one for our pocket schedules and one for our game tickets. For the longest time, we kept them in zip lock baggies. We waited until Michael's had a special on shadow boxes. (We brought them when it was - buy one get one free or half off.)
We recently had to purchase a bigger one for our tickets. We go to a lot of sporting events - mostly baseball.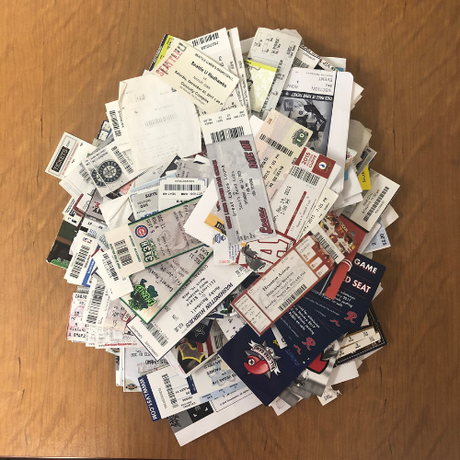 This pile is pretty huge. I love seeing the variety from team to team. It's also great to see different things because part of Gary's job is designing the ticket stubs each year. One of my favorites is from Big 12 Baseball Tournament at Bricktown Ballpark. They were credit card size.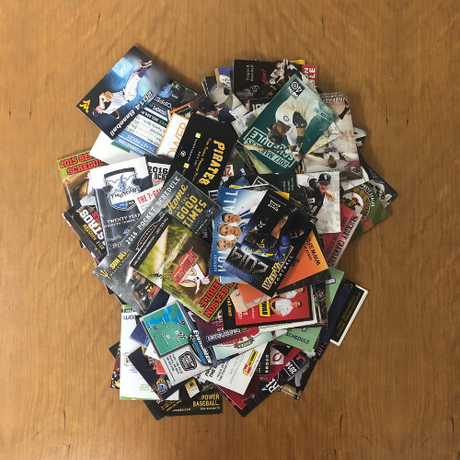 Every game we always get a few pocket schedules. Some are really bulky and some have bare minimal information on it.