We are back for another week of the Gratitude Journey. Each week is a different topic to reflect on and make us more grateful.


THIS WEEK: Something You Take For Granted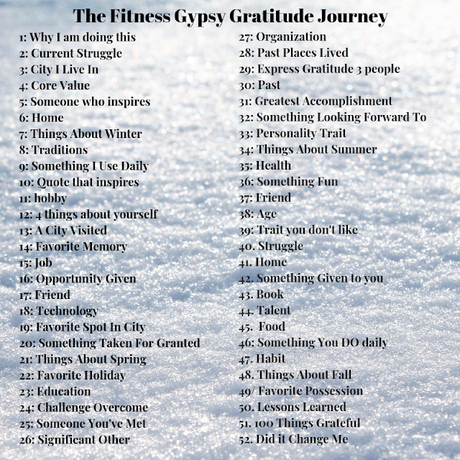 Lately, I have been in a giant size funk. I wish I could explain what I need, but I can't which makes me feel more helpless. A feeling that I absolutely hate. I feel so paralyzed in everything decision and everything that I do. I know that I do have so much to be thankful for but right now it is difficult to see past my current pain. 
I am reminded that I have all the basics in my life right now. I have a job. (I actually have several) I have an apartment. I have food. I have the basics, but still, my brain can't comprehend that. I hope I break this funk soon, because I have been felt like prisoner in my own body.
What is something you take for granted?