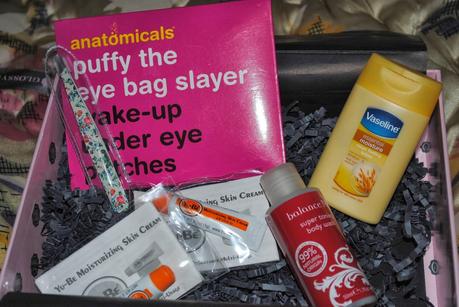 January 2014 Glossybox

I'm wavering on the brink......
I fear my love affair with Glossybox may be over......
But each time I think; that's it, we're over, it's finished, I'm a sucker and I come back for more......
I signed up, probably like many of you, to a beauty subscription box as I wanted to experience new launches and high end sample products. Quite often Glossybox bring home the bacon and I'm thrilled but January just had me thinking..........
Vaseline???? Really?
I, like many subscribers this month, have been disappointed with Glossybox's first offering for a new year. OK, hands up I really like Anatomicals and Balance Me, but I've had them ALOT in previous boxes and it just ain't enough to win me over.
(I don't think).
So my question is, how do you feel about Subscription Boxes? And are there any out there that you really think would be a good alternative? I'm open to suggestions!