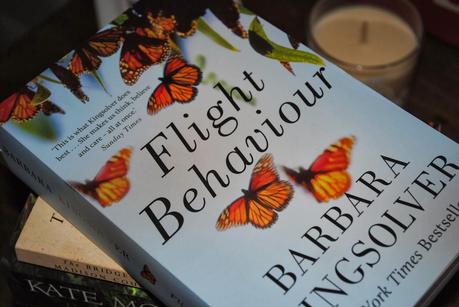 Flight Behaviour by Barbara KingsolverDiscontented with her life of poverty on a failing farm in the Appalachians, Dellarobia, a young mother, impulsively seeks out an affair. Instead, she discovers something much more profoundly life-changing - a beautiful and terrible marvel of nature. As the world around her is suddenly transformed by a seeming miracle, can the old certainties that her community have lived by for centuries remain unchallenged?
Flight Behaviour is a captivating, topical and deeply human story touching on class, poverty and climate change. It explores the truths we live by, and the complexities that lie behind them.
My Verdict: I don't know if you are like me but what draws me to a book, any book, in the first instance, is its cover - the color and font and because I have a real infinity with butterflies and particularly monarch butterflies, this book wasn't going to get away from my grasp so easily and boy am I glad that I purchased this! Having never read any of Barbara Kingslovers' novels before and being ashamed to say that I hadn't actually heard of her before reading Flight Behaviour, I have to say I cannot wait to get my hands on her other books. Not only is this a fantastic read just in the story of Dellarobia and what has bought her to this point in her life; but also in the science aspect of this book. There were so many things I found out about butterflies that I had no understanding of and what is great is not only is Barbara a fantastic novelist, she is also a scientist so she really knows her stuff. I was genuinely sad when I finished this book, it was like saying goodbye to people I had just started to know, and who I wanted to get to know more about, and to me that is the sign of a fantastic read. If you only read one book this year, make it this one!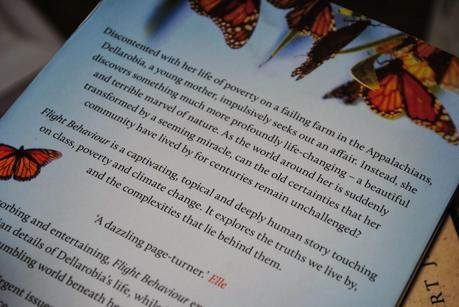 Have you read this book or any of Barbara Kingslovers' other titles? If so what did you think?
Due to limited time and the recent events in my personal life, there is no 'bookshelf' for March, but hope to see you back for my April read!