Emerson has been on a tour of New England this summer. She has met almost our entire family, on both sides. We have been to Vermont, Long Island, New Hampshire, beaches, lakes, mountains and parks. Below are a few pictures from the first part of August.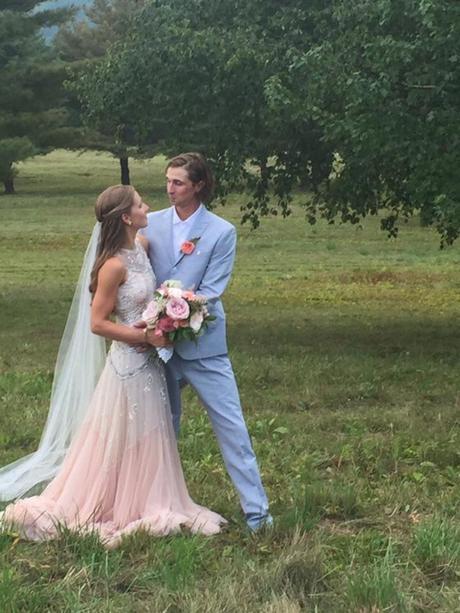 My cousin Pearson married his longtime girlfriend, Lis, in a gorgeous ceremony in an amazingly beautiful location.Her dress is from BHLDN and was absolutely stunning!  Family weddings are always so fun. Lots of drinking, dancing and late night shenanigans!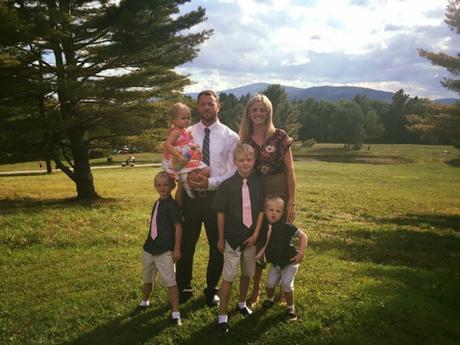 My cousin Abbi's beautiful family of 6!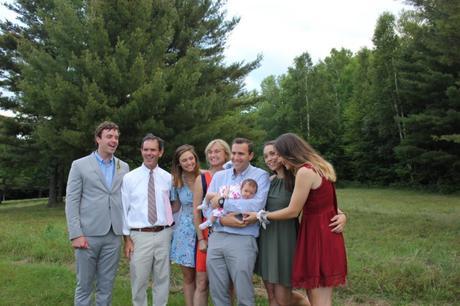 My family cheesing hard for the camera!
After the wedding, the family spend some time down by the lake. The weather was beautiful and everyone had a great time.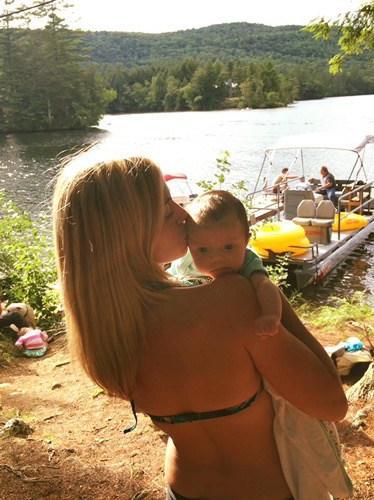 My cousin Abbi loving Emerson! I aspire to be a mom to Emerson like she is to her amazing 4 children.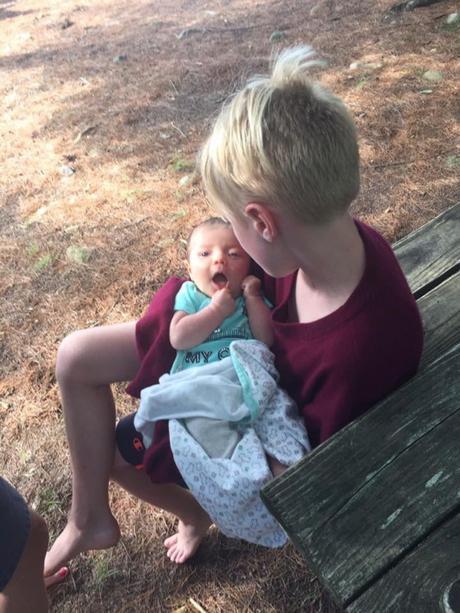 Abbi's oldest son, Avery, holding Emerson for the first time.
After a really fun weekend in Vermont to celebrate my cousin Pearson's wedding, we all headed home. Abbi came down with her daughter Izzi to spend some quality time with our grandparents before she headed home to South Carolina. It was really nice to relax and catch up with everyone.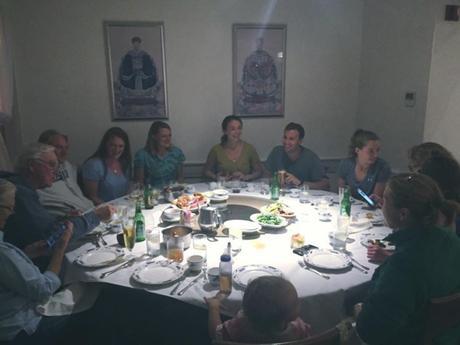 Big family dinner at our favorite Chinese restaurant.Emerson sat through the whole thing on her Aunt Viki's lap and loved every.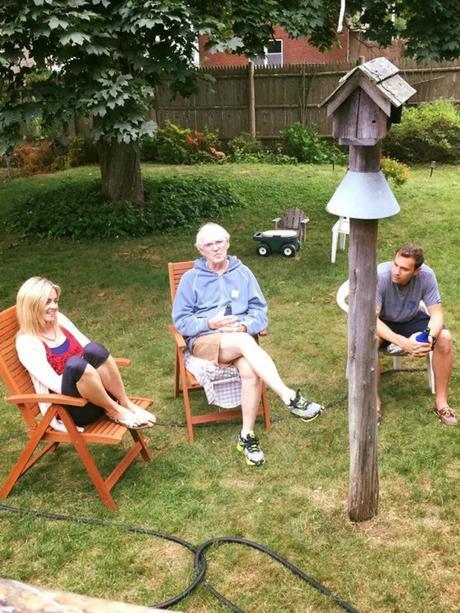 Spending quality time in Woodie and Nini's backyard.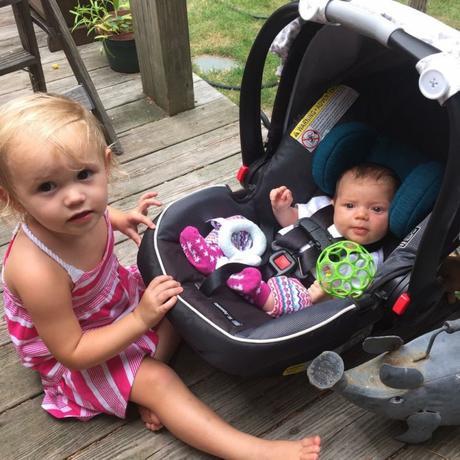 Cousin Izzi and Emerson bonding!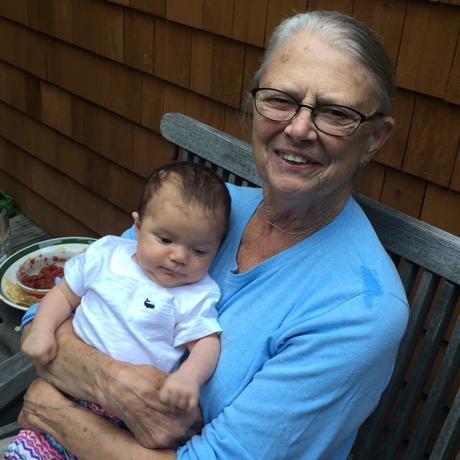 Emerson hanging out with her Great Grandmother Nini. Happy as can be.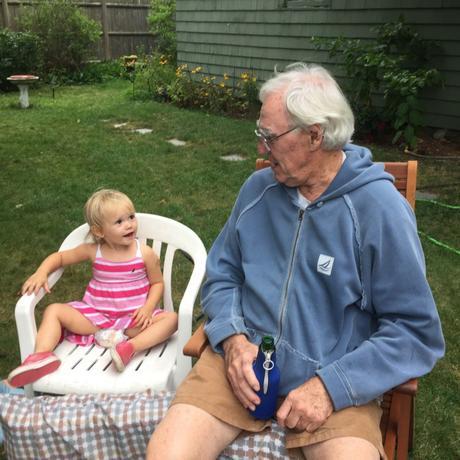 Izzi talking to Great Grandpa Woodie. They are having a very in-depth conversation.
Next time on Family Adventures…pictures of our trip to Long Island for a beach vacation and another family wedding.