Modeling world is a tough industry to break in. For many aspiring models, young and inexperienced. Please be warned!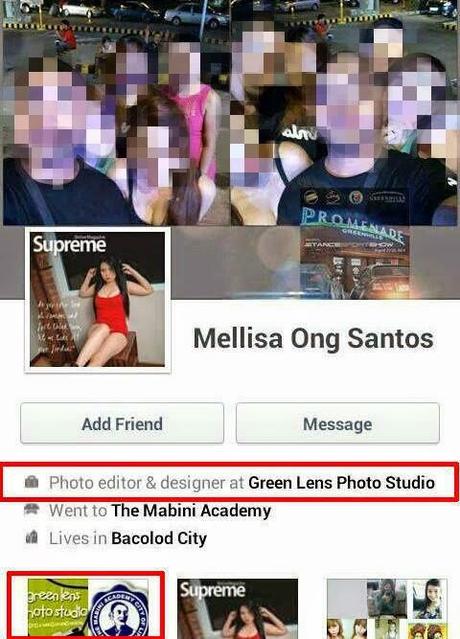 A certain person named MELLISSA ONG SANTOS is bragging the name of the Green Lens Photo Studio.
This is to inform everyone that this person is not connected to Green Lens. 
It was just learned yesterday that the brand name and logo of  "Green Lens" is being used for a SCAM, approaching people in Facebook to have a "photoshoot" and charging an amount with a promise of being a "MODEL".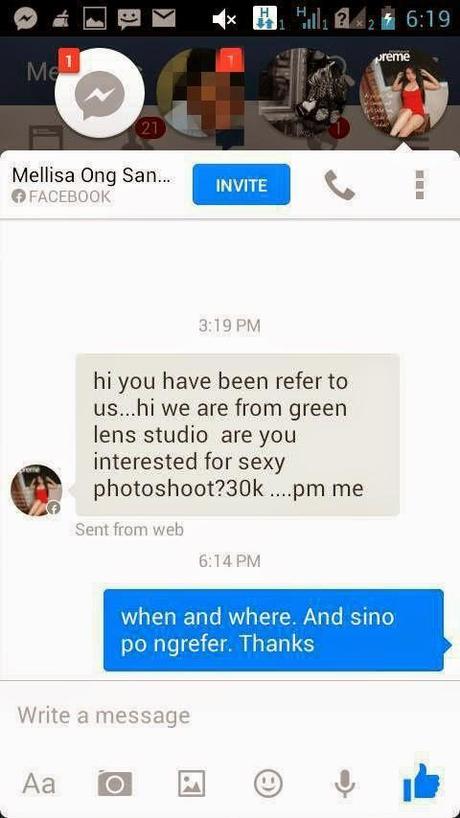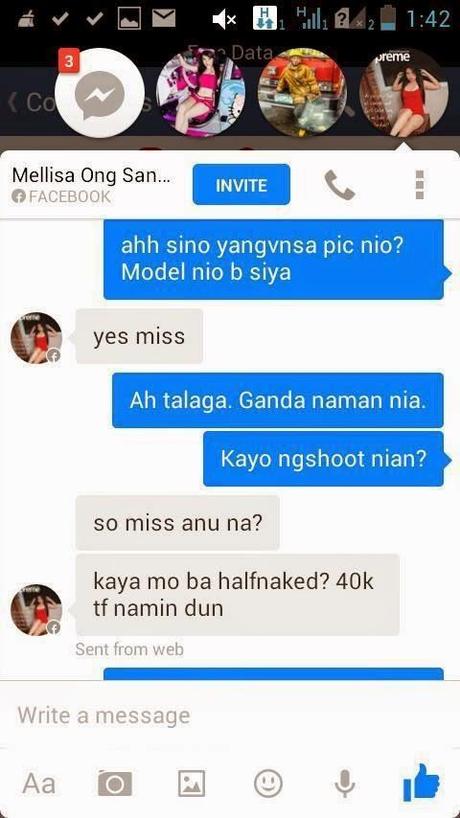 This is to inform everyone that the Green Lens Photo Studio don't do sexy photo shoot and don't invite models to come in for a photo session. 
Here's the statement of Green Lens regarding the SCAM.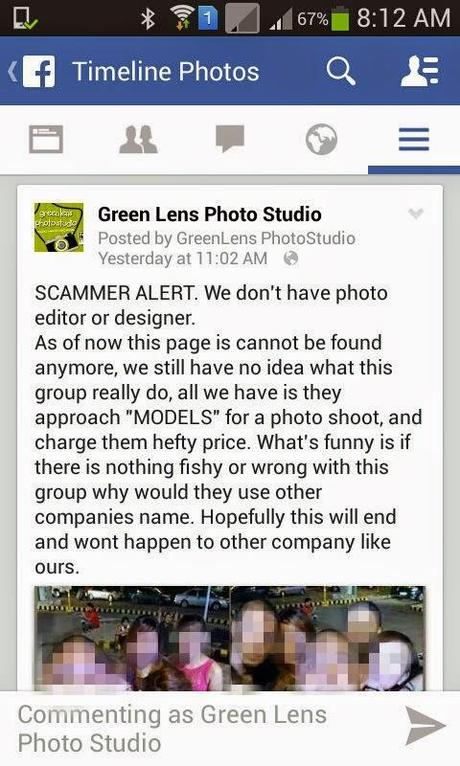 As of the moment, the Facebook page of that person (or who knows it is a group of syndicate!)
cannot be found anymore. 
For aspiring models, be careful in dealing transactions to anonymous persons. Do a background check before accepting offers. 
Be vigilant.
Do not be the next victim.

Please be informed and spread the word. 


For any Green Lens transactions, please contact Steph Batac, Japs Azur and Francois Azur only!


Here is the official website of Green Lens Photo Studio  for more information. or you may click here