Happy Friday! I am always so excited for Friday to come. It means the weekend is here, no commuting or going to work and lots of family time.
I am especially excited for this weekend because my brother and sister are flying in and the whole family is going to be together! They fly in early Saturday morning and then we are driving up to my parents in New Hampshire.  We don't have any big plans, just lots of chilling, hiking and laughing.
Some of my favorite things this week:
A New Planner from Target
I am really trying to organize my life. I have so many things I want to do and somehow I don't do any of them. I am hoping to use this planner to write down workouts, plan future posts, and brainstorm ideas. It will be my one stop shop to keeping my ideas and thoughts in order!
Pumpkin Apple Muffins
I made these earlier this week and they are so good! I keep snacking on them, eating them with Peanut Butter as a treat or just grabbing one when I am bored. Luckily they are not too bad for me so I don't feel that guilty. The pumpkin=y fall flavor is on point!
I made it to the gym!
Last week, I finally joined a gym by my office. I was convinced I was going to go at lunchtime, but I have found every excuse possible not to make it. Today, I got up early, had my husband take Emerson to daycare and made it to the gym. It felt so great to workout. I have been doing stuff at home, but I enjoy the gym and always feel like I get a better workout in.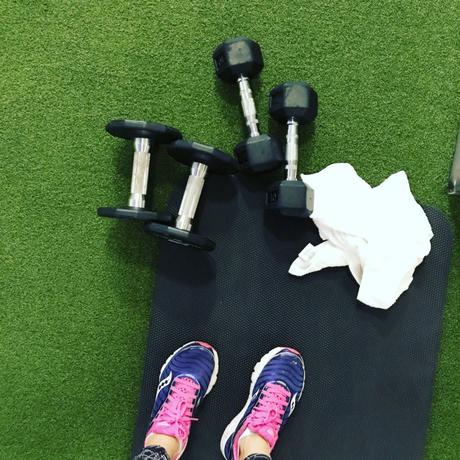 You Are a Badass: How to Stop Doubting Your Greatness and Start Living an Awesome Life
I am really into Audible and listening to books while I commute. I have been feeling a little down about my job and not excited by it at all. I hate sitting at a desk in Corporate America all day, but I don't know what I really want to do and if I am truly capable of doing anything else. This book is great and lays out all you need to know about finding your path and true calling. I just need to do it. I may have to listen to it again too before I take action. I am a wimp! 
What are some things you are into this week?
Do you have some fun weekend plans?