As we all go through this pandemic, delivering food has never been this needed. And good thing I found them where we enjoyed our favorite snacks like milk teas and pizzas be delivered in just one order away thru a super convenient medium. Find out more regarding my review about them here: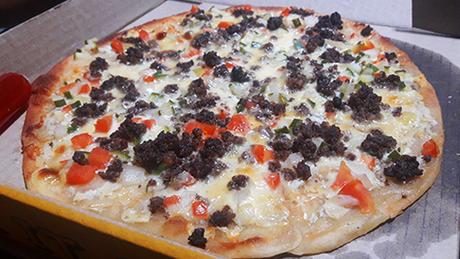 10" shawarma pizza for only P149
The establishment's name is
Happythirstday Marikina
.
I actually stumbled across them through my social media and was curious enough to check out some of their products. Well, they are just near from where we are and I think that is one of the best things if you do your homework regarding social media marketing, make sure to target the ones who are in your vicinity.
Moving along, just like the situation regarding my
DKS East 108 Diner
review
, we needed some food for our family prayer meeting and I was again assigned to buy some pizza. Thus, fast-forwarding time led me to order at Happythirstday Marikina.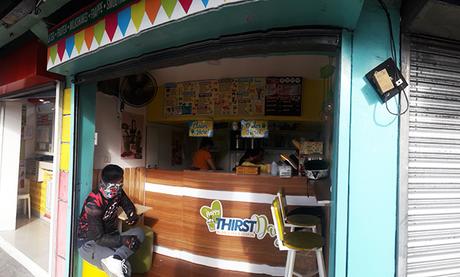 Happythirstday physical store
You can simply place your order via messaging them thru their Facebook fan page or if you want, you can choose to visit their physical store at
464 J.P. Rizal Street, Sto. Niño corner Malanday
just across from the Kowloon house and near the St Victoria hospital.
Since they are just near us, I visited their physical store and ordered the following:
Shawarma pizza -
P149
Meaty supreme -
P139
Smokey bacon -
P139
For a total of
P427
 (
cash on delivery as the payment method
) for 3 pcs. of 10" thin-crust pizzas. Not bad, right? But what's great here is that they deliver it for
FREE
if you are within their 2 km. radius. Now, that's a deal!
Of course, since I am a milk tea guy, I wouldn't let that milk tea opportunity pass by, I got one and tried the
pearl milk tea regular
. It was pretty decent for your
P49
.
Pwede na pang tawid ng craving!
Haha!
And to be honest, it has been quite a while now since my last milk tea so I don't know if that affects anything.. But yeah, I still enjoyed it and it looks good,
may pa-brown sugar effect din sa baba
.
Hehe
.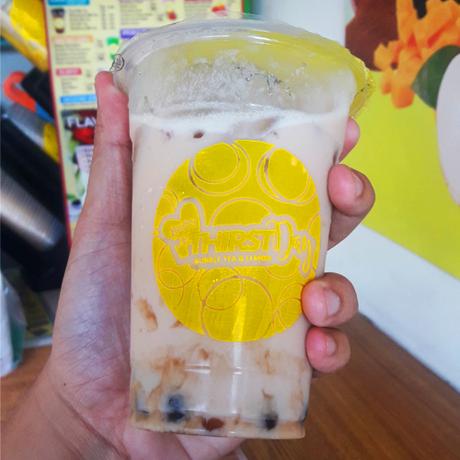 pearl milk tea regular
I noted the delivery to be around
7:00 PM
. The order came a bit late (
30 mins. after 7
) but at least it did arrive before we finish the meeting so it was saved by the bell. And I totally understand them as I noticed they got a lot of orders when I visited (
which is a great sign for them that they are doing something nice
) so I kind of thought that it might happen but hopefully their service will get better in time.
Well, anyway, are you guys ready to see the other pizzas? I am firing away!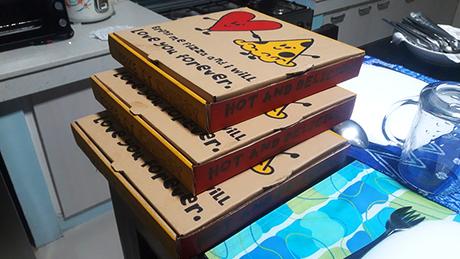 boxes of pizza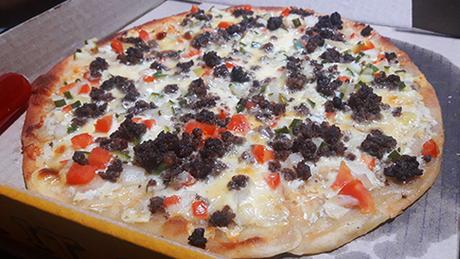 shawarma pizza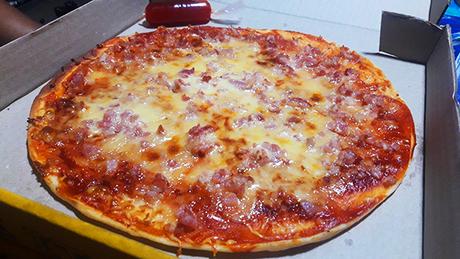 smokey bacon pizza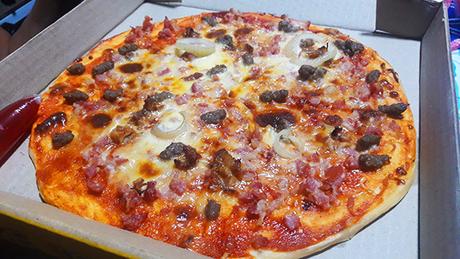 meaty supreme pizza
They all tasted pretty awesome but the shawarma pizza was the best. I would recommend you guys trying that one first. I was actually trying to order one of their other pizzas in mind which was the signature supreme one with the bell peppers and pepperoni but yeah, maybe next time. And just to remind you guys that we availed them for less than
$3
or 
P150 each 
with no delivery fee
, I would say it's a must-try especially for my fellow
Marikeños
. They are actually a party-saver this pandemic, really.
And to give you a glimpse about some of their other offerings here's their current menu: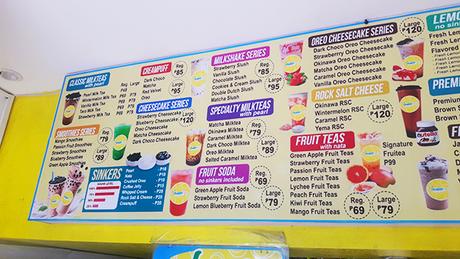 Happythirstday Marikina menu 1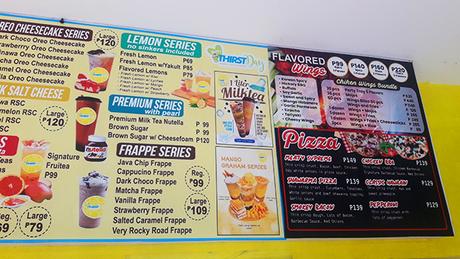 Happythirstday Marikina menu 2
Yes, you are seeing it right, they serve and deliver flavored chicken wings too which might be my next target, lol. It was nice discovering them during times like these where food options are quite limited and they are the ones who adjust and adapt. Besides, supporting small businesses has never been this crucial too so I suggest you to do the same.
Here's a short video as per my visit to their physical store:
(If you cannot see the video above, click 
HERE
 for it)
Address: 
464 J.P. Rizal street, Sto. Niño corner 
Malanday, Marikina City
Operating hours: 
Monday to Sunday, 11:00AM to 12:00MN
Facebook fan page: 
https://www.facebook.com/HtdMarikina/