One of my favorite parts of the day is when I wake up with a good morning whether it maybe because of the good breakfast food, my good mood waking up, or maybe because of that peaceful vibe of nature around. What if I take you to a place that have it all, are you game?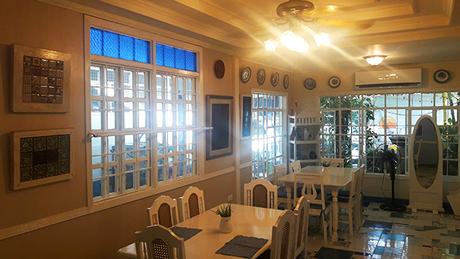 rustic but elegant
Rustic Mornings by Isabelo
is the one that I am talking about. As a local in the city, they already have established this brand of being one of the unique must-try food places here in the area. Why not? They have this stand out theme of combining nature, simple architecture and great food all together.
Let's start on the parking area. In here, you will already be welcomed by all these calming greens all around you. Pretty nice and spacious right?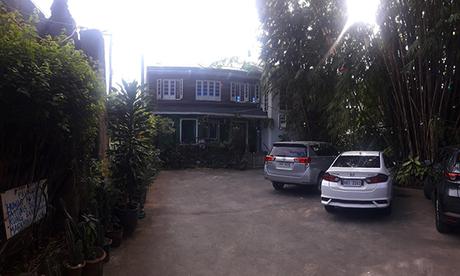 parking area
And since its pandemic, of course, proper protocol for hygiene and logging of information for contact tracing is implemented before going inside. And by the way, there are hand sanitizers scattered in the area if you feel like sanitizing again.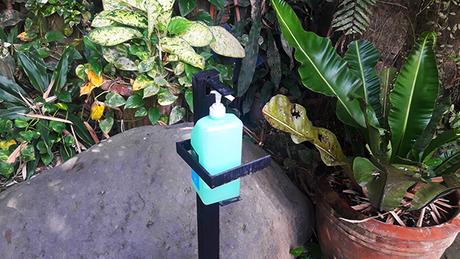 hand sanitizer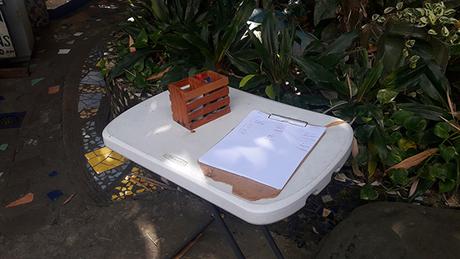 contact tracing sheet
Well, we went here to have a good breakfast before mom goes to work so its actually a breakfast date with thy parents. I guess they are popular with the couples and families who want to have that quality time along with the rustic vibe the place offers.
And indeed, they won't disappoint as per what they have known for. Simple, nature-ish and peaceful vibe is what you get.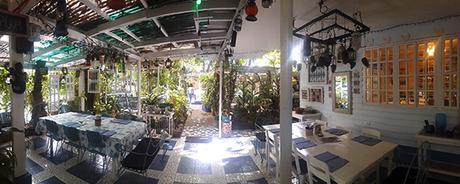 rustic indeed
You can choose to dine-in or dine-out literally. First, the outdoor dining places. If you want to eat along with the plants, they have many tables and chairs ready for you to sit beside them breathing in the fresh air they produce.
If you are a certified "
plantito
" or "
plantita
", I bet you'll prefer around this area because of the refreshing temperature the area sustain.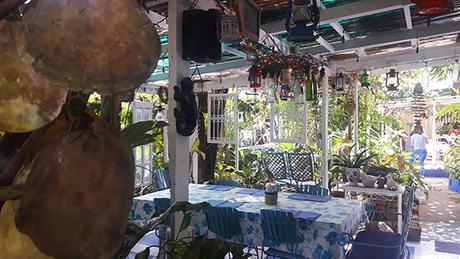 its colorful and the set-up is cute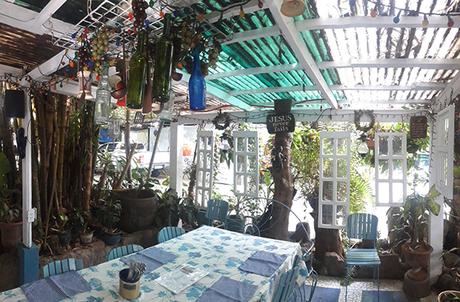 very homey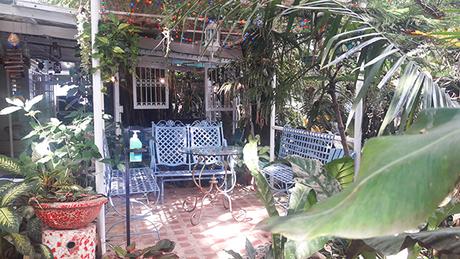 garden or forest
For the ones who like it indoors, don't you worry as they also have a pretty nice place that might be a little extra with what you have initially expected. This rustic, classic, yet elegant looking dine-in room. Would you look at that. I can feel the time rewinding here.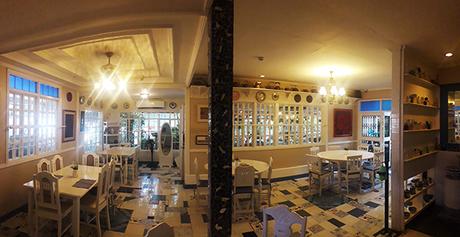 what year is it again?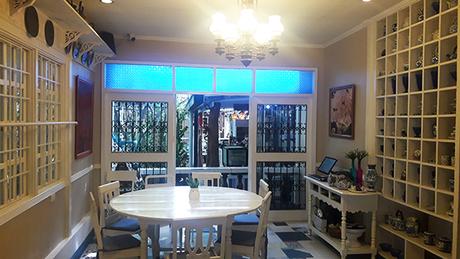 so neat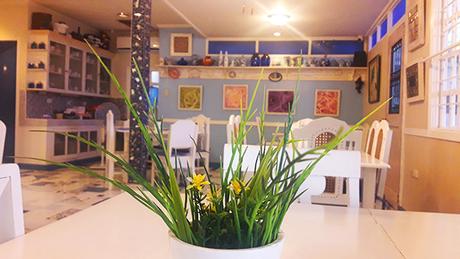 coffee or tea?
Guess where we sat? None of the above. There is still this place that is in between their indoor and their outdoor areas which is this semi outdoor back area where more of their rustic decors can be found. Aside from the transparent ceiling where the sun lights the area, classic paintings, adorable hanging blanket of sea shells and colorful various bottle containers will surround you here.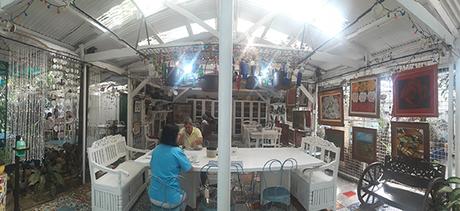 Bon appetit
You can actually consider visiting here a total experience, really. 
And now for the food. Since they serve breakfast and lunch (
thus the word brunch was created
), their menu covers the all-day breakfast, pizza, pasta, salad, different types of coffee and sandwiches, frappes and milkshakes, to even soups.
Hopefully sharing their current menu here will help you a lot about what to get when you visit.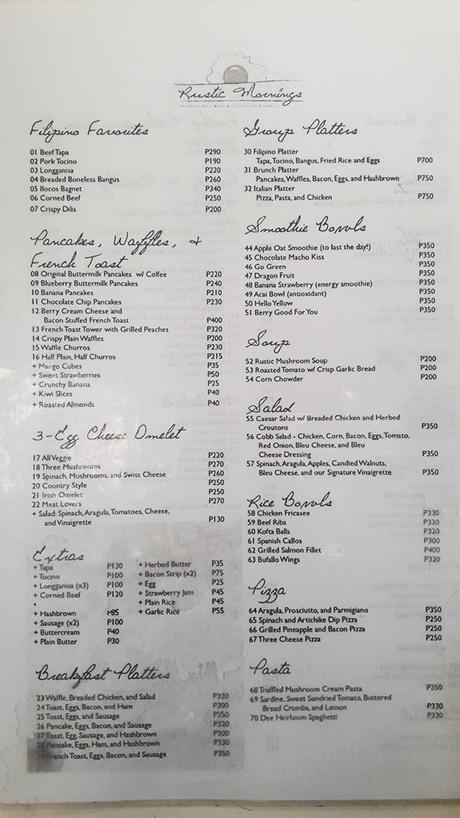 menu page 1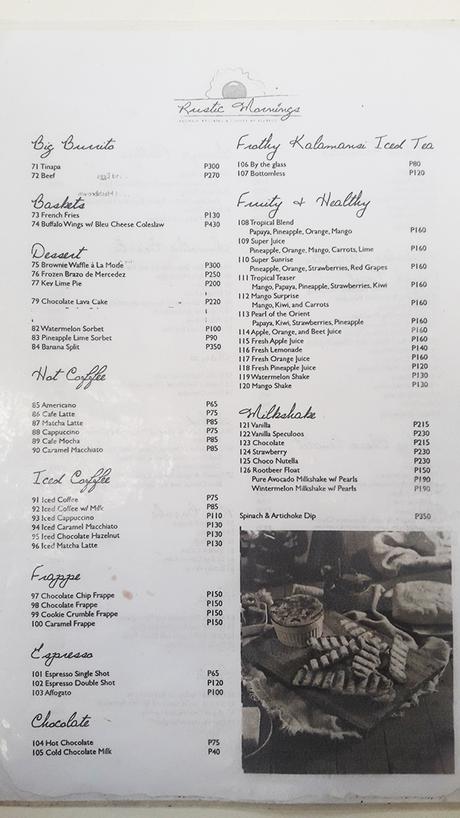 menu page 2
My mom ordered the
no. 23
as she calls it which is one of the
breakfast platters
. The meal consists of a slice of waffle, some breaded chicken, and salad. The serving is pretty generous and it's not their first time eating here so its a good sign for Rustic Morning that they are doing something right. 1 point! Haha!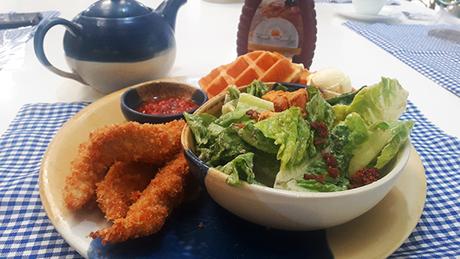 breakfast platter no. 23
For thy father, its the undying
tocino rice meal
under their
Filipino favorites
no. 02
. A favorite indeed still picking this among all the choices. lol! And, he even ate some of it already before I took this picture thus explaining the destroyed rice. Haha! Gutom na siya ihh! Well, I really can't blame him about his choices because if I were to eat that time as well, I would have chosen some of the meals with bacon and that chocolate waffle! Man, I suddenly craved for some. lol! Too bad I was with them because something needs to be done about my teeth.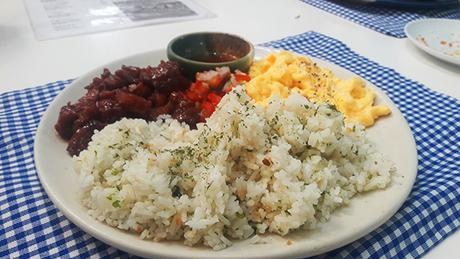 tocino rice meal
So, if you are looking for some "
new
" places to eat at with a different vibe, Rustic Mornings should be on your list. Besides, there are still some items on that menu that must be experienced. Who knows, we might see each other there at the same time. Will we?! I bet!
Feel free to watch the video below as per our visit to the establishment. Enjoy!
(If you cannot see the video above, click
HERE
 for it)
Address: 11
 Isabelo Mendoza Street, San Roque
, Marikina City
Operating hours: 
Monday to Sunday, 8:00AM to 4:00PM
Contact nos.:
425-8610, 681-2461 or 0917-700-5810
Email:
[email protected]
Web page: 
https://www.rusticmornings.com/
Facebook fan page: 
https://www.facebook.com/RusticMornings
Instagram page: 
https://www.instagram.com/rusticmornings/