PRESS RELEASE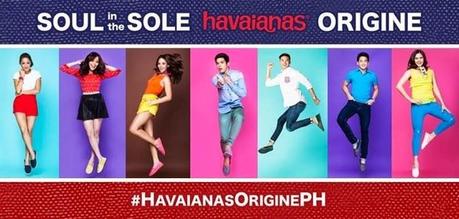 All hail to the latest product extension of Havaianas to land our shores! These pairs are the newest innovation from the brand that will let you rediscover its heart and soul, allowing you to wander freely on the grounds of fun, fashion, color and excitement this season.
The Same Flip-flops Anatomy
The long wait is finally over, as Havaianas, the makers of the world's most loved and famous flip-flops, will be making the Philippine debut of their latest limited edition offering for the Holidays - the Havaianas Origine.
Being brought into the country for the first time, these equally-chic pairs of espadrilles from Brazil are set to make waves this Christmas. Havaianas Origine swanks off the iconic buttery-soft rubber base matched with different colored canvass to cover the feet. Made of 100% cotton uppers, these espadrilles have been hand-stitched to the brand's iconic marshmallow soles and adjust to the contours of your feet. And expertly crafted in Brazil, they are perfect for the dreary unpredictable weather and suitable for any-lifestyle wear the same way flip-flops have been to Filipinos.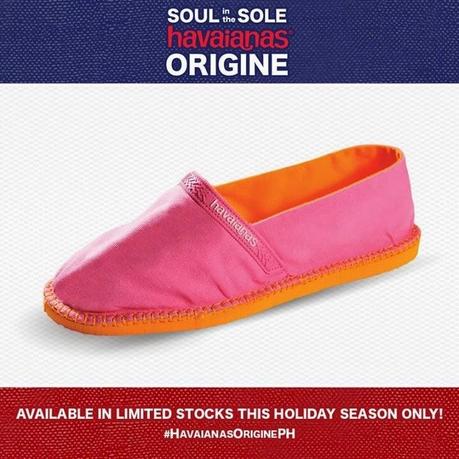 The Story Behind Espadrilles
Before the 1960's, the most popular shoes in Brazil were the espadrilles which were made of cord stylishly assembled to produce a pair of functional footwear. These espadrilles, originally called Alpargatas, were worn heavily during that time like how Havaianas flip-flops are nowadays.

Alpargatas, on the other hand, is the registered corporate name behind the Havaianas brand. Alpargatas, the company, was very popular for producing Alpargatas, the shoes until they expanded into flip-flops manufacturing as well in the same period.
Essentially, this was the origin of everything for Havaianas as an institution. The brand started with espadrilles and now Havaianas is going back to fabricating its original product offering hence, the name Origine (from the Latin word, origin).     
Havaianas Origine for Every Lifestyle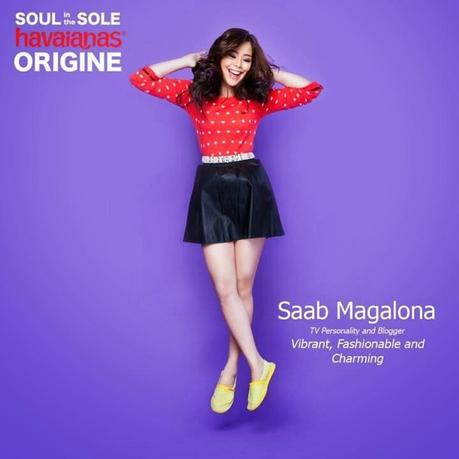 Donning this new line from Havaianas will make you versatile in anything that you decide to do for the day – from strolling on the busy streets of the city to relaxing on the serene shores of your favorite beach, and everything in between. With Havaianas Origine, style is still the priority and comfort is not compromised at all.
The instant joy that your feet feel from slipping on Havaianas flip-flops is the same for when you wear the Havaianas Origine. Both represent the carefree, luxurious joy and laidback vibe that's distinctly Havaianas.  
Havaianas Origine is exclusively available at your nearest All Flip-Flops stores: SM City Batangas, SM City Calamba, SM City Lipa and SM City Naga. For more details, log on at www.facebook.com/havaianasphilippines.