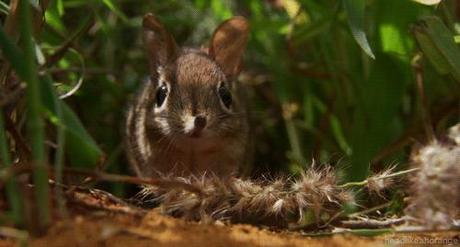 When I was a kid I loved watching nature documentaries with my Dad. I used to love observing how the animals lived. And it was not only me learning about how the animals lived, but also my Dad and sometimes even David Attenborough and his crew. Educational television used to be important for not only teaching us commoners about the world, but also to extend our knowledge of the natural world academically. Nature programmes used to be the warts and all study of nature, where sometimes, your favorite animal was eaten, or mated, or sat about. This, I feel, is important.
Hidden Kingdoms has lost the essence of what it is to be a great nature programme. It is not educational. While the photography is gorgeous, that is it's only winning feature. The shots are great views of animals close up, but do not show them living naturally. Different scenes of animals running are put together to look like a chase, although it is clear the chase the programme shows never actually happened. The chase is a tool to tell us a story, one that is written before viewing any animals. The BBC have even admitted that many scenes were staged.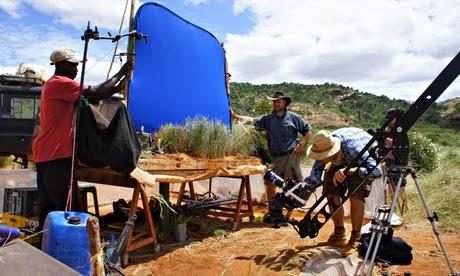 While Stephen Fry would be a great choice of narrator in a conventional nature programme, it is his talent as a storyteller is used here. Instead of explaining what is happening, and why it is happening, he narrates a pre-arranged story with ebbs and flows in tension.
Another huge gripe I have with Hidden Kingdoms is its use of music. High speed chases between animals are backed with exciting fast paced tunes, which slow when a more gentle scene of scavenging through foliage is taking place. The music is used to invoke emotion in us, whereas a standard nature documentary is impartial. In addition, the noises of the animals have been electronically altered, adding to the incredibility of the programme.

The advert for the programme boasts that it allows you to 'experience this wonderland through their eyes'. I disagree. The programme only lets us see animal worlds through our own eyes. And the fact that this programme sets out to make us believe that it is any different, is the most dishonest of all.
The series is over now, but you can probably catch it on repeat (as it inevitably will be for the next 5 years). To find out more, check out the promotional BBC page.