You could've been anywhere on the World Wide Web, but you're here with ME!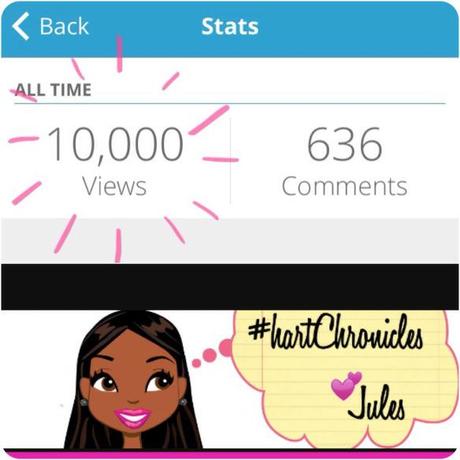 Celebrate with me guys!!! I haven't been in Blog Land a full year yet and earlier today #hartChronicles reached 10,000 views! Can you tell I'm pretty STOKED!?
(It was my "humble beginnings" goal for year one!)
Thanks for visiting and sharing in my madness! I appreciate it!
Xo, Jules