I am a Woman,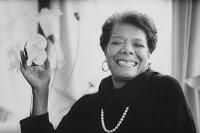 Hear me roar,
I am a mother,
A daughter, A wife,
A sister, A lover,
A teacher, A student,
I am everything together,
So complete and yet so fragile.
What would life be,
Without me? I ask,
I am the birth giver,
One half of every child,
Respect me and the land,
Shall be divine.
For years now,
Misunderstood, disrespected,
By fools.
Rape, discrimination,
Uneducated, all this and more,
Speaks a lot, But not of me,
Its of people who doesn't know,
The power, the grit of a woman.
At times, I feel ashamed,
Of how people think of me,
And yet I know, I set
My Own Boundaries.
Its time I say, I stood for me,
For everything I am,
And much more than anything,
Anyone will ever know.
I am a Woman,
Hear me roar.
~ A Poem By Fizz
Also read our Free E-Book - Reflections Of My Heart!!!