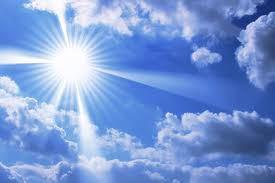 Wow…
It's been months since I've written or posted something on my blog. And there's a very good reason for that: Life happened.
Normally, I don't like to post a lot of personal things because my personal life belongs solely to me. However, if I know that there is something that a person can learn from the things that I've gone thru, then I am more than willing to share those experiences.
Let me ask you a question: Have you ever planned for something to go a certain way but it turned out completely different? Of course you have. We all have, right? That's exactly what happened to me from October 2013 thru April 2014. During those eight months, I was dealing with depression, fear, lack of confidence, debt, unemployment, anger, loneliness, physical ailment, and uncertainty. I was living in Atlanta at the time and everything was falling apart right before my eyes. I was used to being in control of things and so when things went haywire and there was nothing I could do to stop it, I almost lost my mind and started to question my faith in God. My spirit was broken.
To make a long story short, I finally decided to move back to my hometown in April so that I could regroup and get back on track with my life. It wasn't what I wanted to do but I know that I had to do something or things was just going to get worse.
After a few weeks of being back in my hometown, things started to turn around for me in a great way. I was finally starting to see some light at the end of the tunnel. Overcoming a series of trials and tribulations can sometimes feel as if you just went thru boot camp. So with that being said, I was glad that I took the leap of faith and moved back home for a while. Things were going great in my life and I was happy with the way that things were working out.
But then all of a sudden, this happened…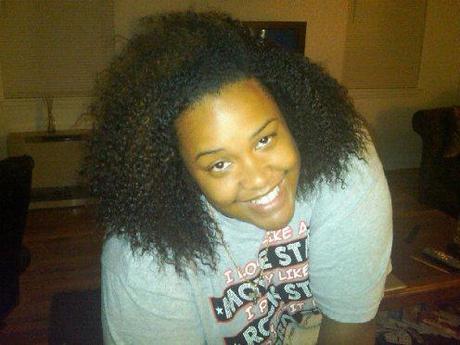 My cousin, Tina Crawford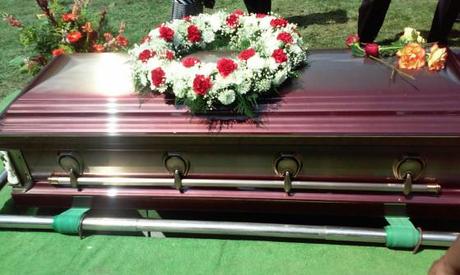 Tina's burial site
On Friday, August 22, 2014, three gunmen shot and killed my favorite cousin, Tina Crawford. She was only 34-years old. They also shot her mother multiple times but she survived. My cousin died at the scene with at least six gun shots to her body. I don't want to go into full detail because it will make me teary-eyed so I'll just let you view the news clip for yourself at  http://pittsburgh.cbslocal.com/video?autoStart=true&topVideoCatNo=default&clipId=10503977.
The death of my cousin was one of the most hurtful things that I ever had to endure. I don't wish that type of hurt on anyone. Four days before her death, we were eating dinner at her mom's house, cracking jokes and chatting with her sister, Tamara. So I found myself wrestling with the question of, "How can my cousin be dead when I just had dinner with her, four days ago?" It was a brutal reminder that a person's life can change in just a blink of an eye.
With Tina and I, there were no secrets. We talked about everything and talked damn near everyday. We were more than just cousins; we were best friends. Out of all of the things that Tina had confided in me about, she never informed me that her life might've been in danger. Maybe she was too scared to say anything or maybe she didn't know how much danger she was in. Unfortunately, that is something that I will never know the answer to.
Although it's extremely painful to deal with the fact that Tina is no longer living, I can't even imagine the tremendous amount of pain that it is causing  her mom and her sister. To witness their pain was a lot to deal with. Tina was their rock. To this day, I still can't understand the strength that Patsy (Tina's mom) possess. Not only was she shot as well, she loses her daughter and yet she still declares that God is good. She didn't lose her belief in Him. And that's an awesome thing.
I was blessed with the opportunity to speak at Tina's funeral by reciting a poem that I wrote specifically for her, appropriately titled, Butterfly.  As close as Tina and I were, I knew that I had to do something special for her. However, after the funeral was over, I was faced with the harsh reality that I was never going to hear my cousin's voice again. There were never going to be anymore sleepovers, hangouts, visits, or her calling me saying, "Hey cuz! Are you busy?" That type of reality was not something that I was prepared for.
When Tina passed away, the silence became very loud and uncomfortable. I was constantly overcome with sadness and crying a lot. Just when I was starting to get my passion back for writing, it became the last thing on my mind. All I did was go to work and go to bed. It was like I was a walking zombie.
Then one day, I had an epiphany and I realized that Tina wouldn't have wanted me to drown in sorrow and give up on my life. The message was so clear to me. It was as if Tina came in the room and said, "Sonica, this ain't cool. Throwing away your dreams and not caring about life is not going to bring me back. You have to move forward and do what you were called to do. So write and make me proud." So I immediately started picking up my pen and pad again and got busy. I dusted off my half-finished novel and started working on it. In the process, I also realized that even if I'm not in control of things, God is ALWAYS in control.
See, Tina never got the chance to pursue her dreams. Lord knows that she really tried. Before her death, she was in the process of getting her master's degree and she wanted to own her own security business. Unfortunately, she didn't get the chance to see her dreams take flight but I know that I will make her proud by pursing my own dreams and staying focused. Tina was definitely the type of person that believed that people should live life to the fullest. I'm going make sure that I live mine. So hello, world. I'm back.
Sonica
Copyright © 2014 by Sonica Jackson
***The views and opinions expressed here on my website are solely those of myself and do not in any way represent the views and opinions of WordPress or anyone else.