Yesterday was my son's 9th birthday party, and I couldn't help but think and realize that since I've been a mother beginning in 2004, I have hosted 18 birthday parties between my two kids.
Oh gosh…planning a kid's birthday party takes a lot of effort and care, but nothing is more important to a child than the cake.  The cake determines the theme of the party, and that is the end all/ be all important matter of the year to children.
So, I took a look back at all the past cakes.  So many themes, so much yumminess, so much happiness all from this one important detail.  I couldn't find photos of all the cakes, but here are 15 of them.
My daughter's 2nd birthday:  Elmo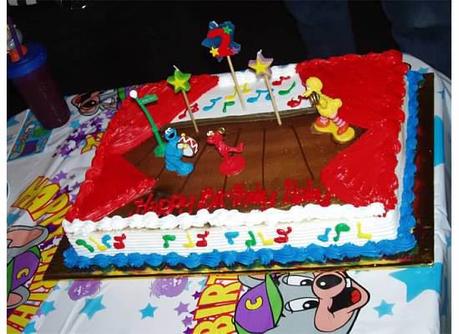 My son's 1st birthday:  All Star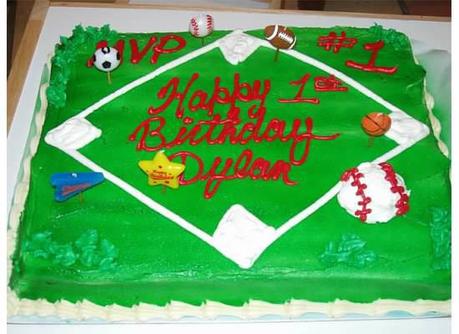 Daughter's 3rd Birthday:  Winnie the Pooh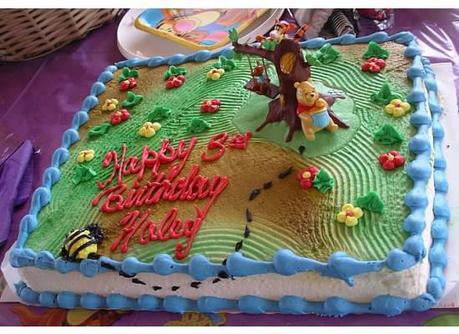 Daughter's 4th Birthday:  Hello Kitty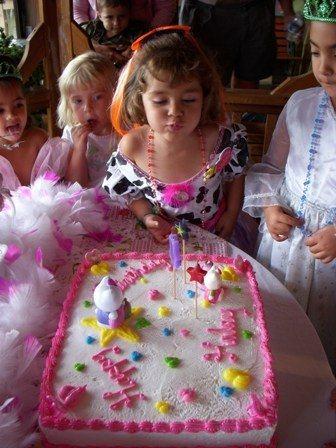 Son's 3rd Birthday:  Thomas the Train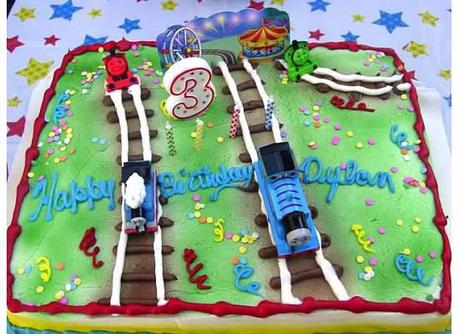 Daughter's 6th Birthday:  Little Mermaid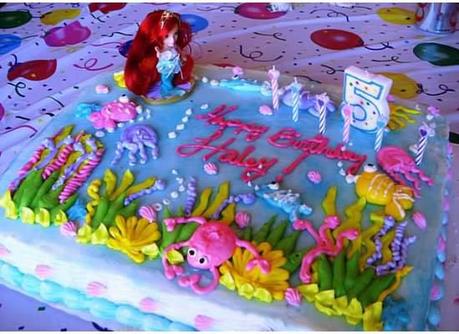 Daughter's 6th Birthday:  The Fashion Party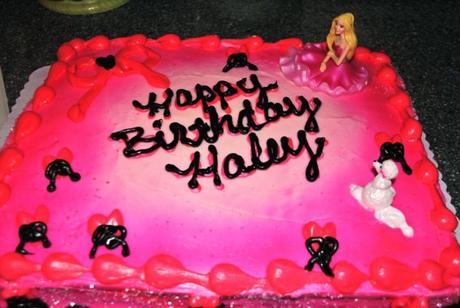 Son's 5th Birthday:  Kung Fu Panda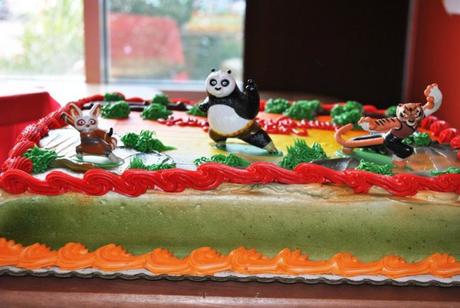 Son's 6th Birthday:  Pirate Party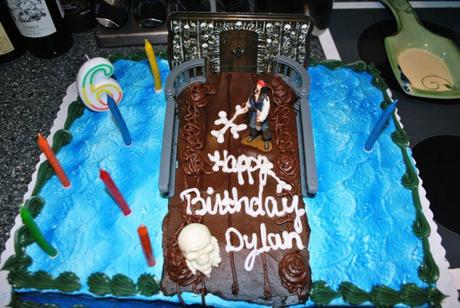 Daughter's 8th Birthday:  Smurfs!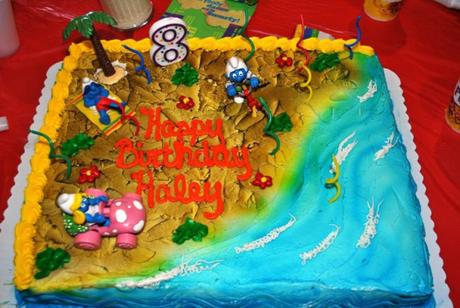 Son's 7th Birthday:  Legos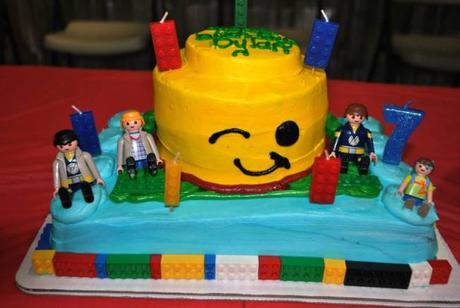 Daughter's 9th Birthday:  Pretty Cake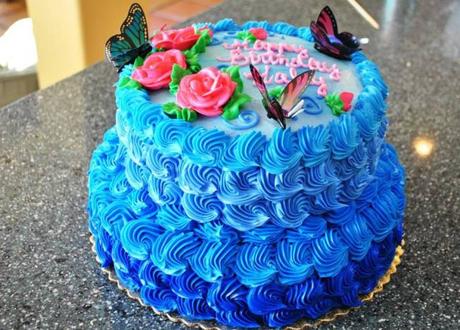 Son's 8th Birthday:  Minecraft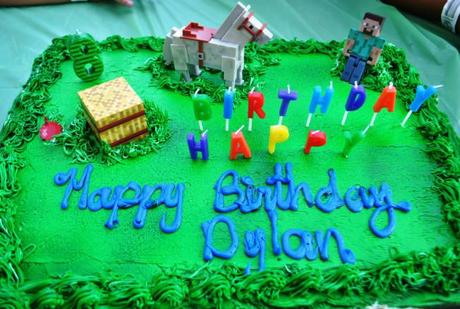 Daughter's 10th Birthday:  Frozen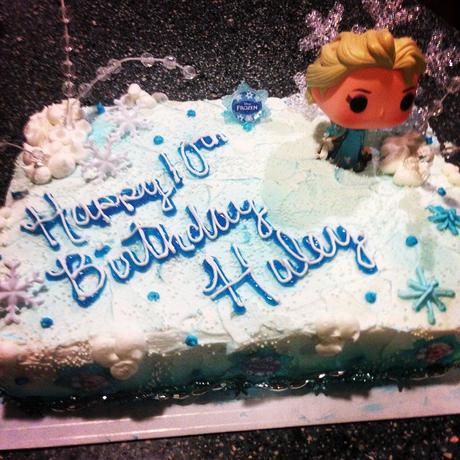 Son's 9th Birthday:  Jurassic World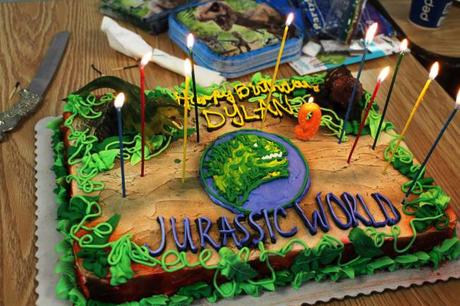 Daughter's 11th:  Music and Karaoke Cake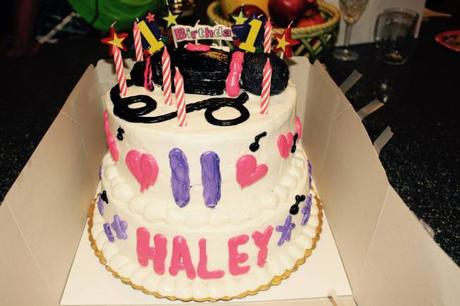 My kids' birthdays are 6 weeks apart, and with the end of my son's party yesterday, it means we have a whole year to plan for next year.  I can only imagine what they will drum up.  Until then, as Courtney Love sang in the 90's, "I want to be the girl with the most cake!"  That's why Doll Parts is  my song of the day.  Enjoy!
Note:  I am having a tough time today embedding the video (?????) – will try from another computer later.  Until then, CLICK HERE, to be directed to watch Hole perform "Doll Parts."