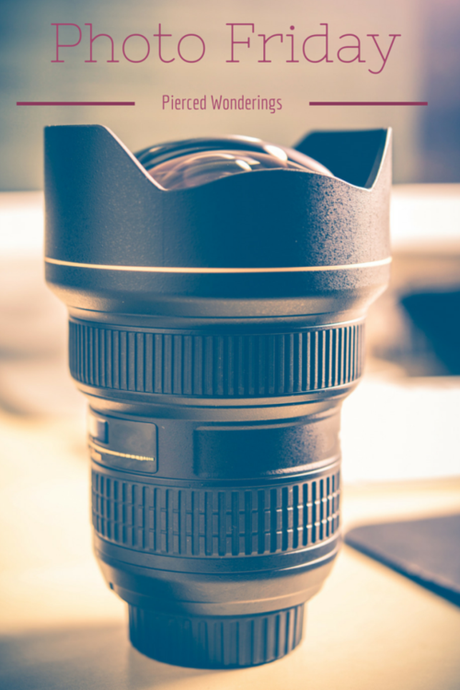 Participate in Photo Friday Link Up at Pierced Wonderings
I have been busy adventuring lately and have quite a backlog of photos to make into blog posts.
Today, enjoy this journey into a different version of California - we aren't all palm trees and beaches. This is a tiny scratch on the surface - and will hopefully inspire you to consider a different path the next time you visit the Golden State.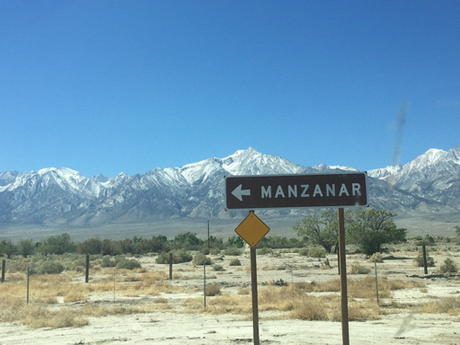 Many don't realize the history of "
relocation camps
" during World War 2 here in the US. In the Eastern Sierras, Japanese residents of the United States (including citizens) were involuntarily moved to places such as
Manzanar
.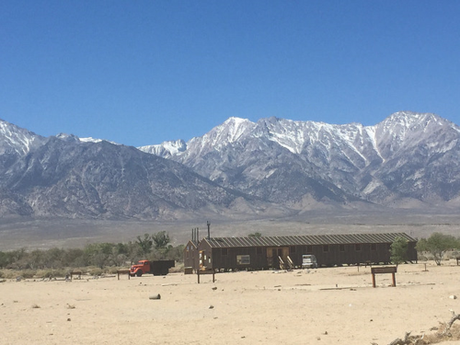 They are recreating some of the buildings at Manzanar - inside the visitor center one may see how densely packed the buildings were. Quite striking against the Eastern Sierra Mountains.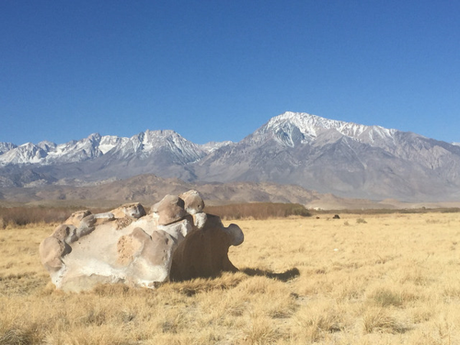 Further North, outside Bishop, are the Chalk bluffs and Volcanic Areas. Happy and Sad boulder trails and this "dinosaur" boulder.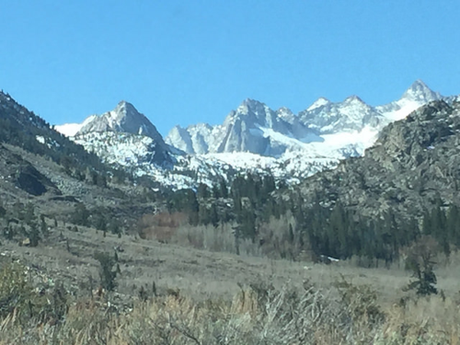 We couldn't get the
Lake Sabrina
due to snow, but the views were breathtaking.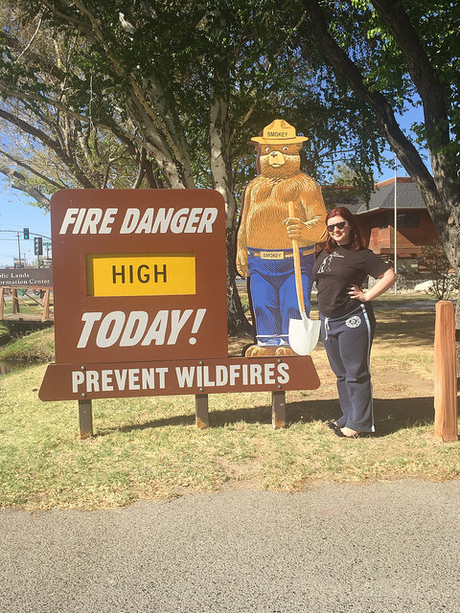 This was the Smokey Bear Spring Break. Emma posed here with her "new boyfriend" - The signs are actually lots of fun - a lot of variety & different periods in Smokey Bear's life tell slightly different versions of the story. One truth? In our ongoing California Drought the fire danger is HIGH HIGH HIGH!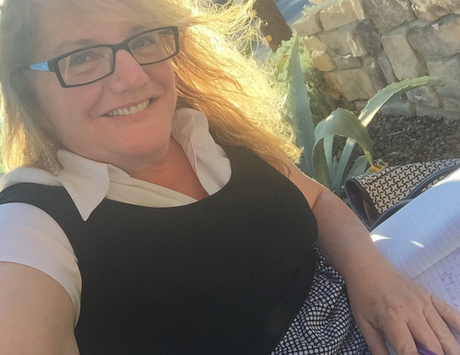 Even (or especially) while traveling, writing practice is important. Keeps me centered and focused + helps me to remember.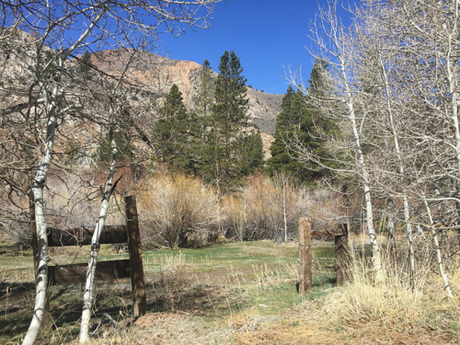 On the road to Lake Sabrina, there were other fun finds. These places may seem vaguely familiar - lots of Western Television and films were shot in the Eastern Sierras - even a recent Lifetime (or maybe Hallmark?) Christmas movie was shot here...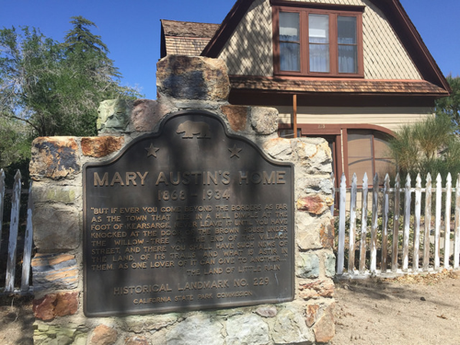 One unexpected delight - the home of Mary Austin, a writer, a feminist, a naturalist, a one-time-resident of Bakersfield, no less, Mary Hunter Austin. Thanks to my love for historical markers (thank you, Dad!) I made a new "friend".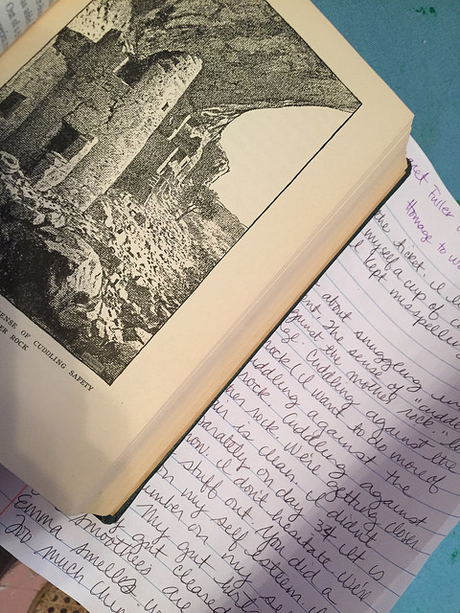 My morning pages have been peppered with Mary Austin references since I returned to Bakersfield. She is a kindred, indeed!
I want to go back to the Eastern Sierras sometime very soon - very soon.
So much to see, connect with and learn from as well.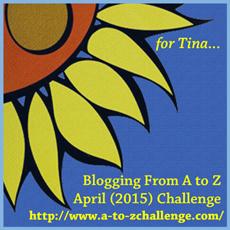 = = = =
 This blog post is a part of April's Blogging from A to Z Challenge. Visit here daily in April to be inspired by literary grannies across time.
 ==========
 Julie Jordan Scott inspires people to experience artistic rebirth via her programs, playshops, books, performances and simply being herself out in the world.  She is a writer, creative life coach, speaker, performance poet, Mommy-extraordinaire and mixed-media artist  whose Writing Camps and Writing Playgrounds permanently transform people's creative lives. Watch for the announcement of new programs coming in Spring, 2015 and beyond.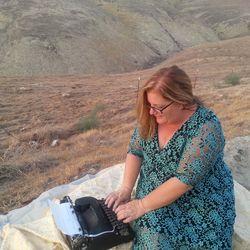 To contact Julie to schedule a Writing or Creative Life Coaching Session, call or text her at 661.444.2735.
   Check out the links below to follow her on a bunch of different social media channels, especially if you find the idea of a Word-Love Party bus particularly enticing.
   Please stay in touch: Follow me on Twitter: @JulieJordanScot    
   Be sure to "Like" WritingCampwithJJS on Facebook. (Thank you!)
   Follow on Instagram
   And naturally, on Pinterest, too!
   © 2015