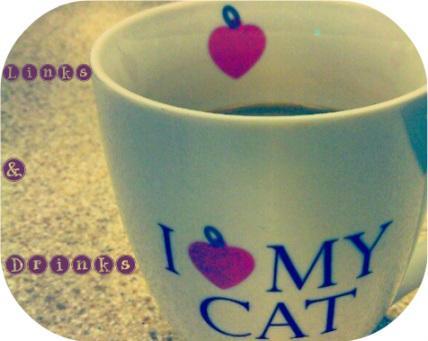 I haven't been writing much lately outside of this blog. I've brainstormed topics for personal essay projects and revised the short story I've been working on, but I've completely ignored my "novel," if you will, and have had little motivation to work on anything but getting through season 4 of Castle. I would like to say this has been due to dealing with a miserable sinus infection, but probably more so because I can be an unfortunate self-sabotager at times. Brainstorming ideas for personal essays, though, did get me back in the mood to kick myself into gear. I ran across this list of ideas for personal writing after a desperate Google search and ran across this post from one of my favorite blogs after my dear friend, Cassie, tweeted about it. Although, I don't necessarily agree with writing less, but that's because I probably have different goals set up for my writing than Sarah does.
And then I read this article on Writer's Digest's website and felt that I absolutely HAD to get this book. I'm so drawn to nonfiction books that discuss art and our habits as humans, and what those two elements of life have to do with each other. I've gotten more into nonfiction works in the last few years — probably since my freshman year of college. My professor had us read a lot of interesting nonfiction pieces — some of it journalism, some of it narrative, and it drew me to read such books as Madeleine L'Engle's Walking On Water and Charles Foster's The Sacred Journey. More narrative nonfiction and journalistic works on my list are The Man Who Loved Books Too Much, On Rereading, and Laura Hillenbrand's Unbroken.
I think I may be approaching my fiction pieces, at least my novel, as though I'm relaying information about actual people's lives in a narrative format. The mindset I often find myself in when thinking about and writing the story is as though I know everything that's happened to these people, like I've witnessed and researched it in real life, and am having to structure the facts into a readable story. I'm not sure why this is or if this is a common way to approach writing fiction, but it is how I find myself thinking in the process of writing about this set of characters.
Lately, I've been wanting to change a lot of things about myself: my diet, daily habits (writing, exercising, etc.), and most certainly how and when I sleep. I've been used to keeping myself awake late into the night, whether it's for productive reasons or not, but I've always wanted to be a morning person. I feel like there is something about being a morning person that gives your life more structure, and structure is always something I could use in my life. You've read on here before that I want to get into the habit of writing Morning Pages, so when I came across this article on how to be a morning person and the suggestions actually seemed like they would help the alteration, I began to feel more hopeful. I'm actually thinking of putting How Many Alarms Does It Take To Be A Morning Person? on my list of personal essays to write in the future.