Hi Dolls,
I thought I'd share with you my most recent purchase, the "Ladyblush" shade of MAC cream blend blusher.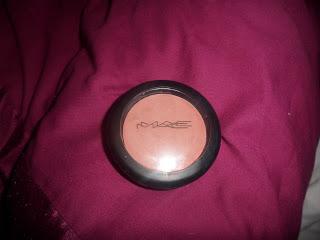 I've never used a MAC blusher before, and have always used a powder blush so wasn't sure how this would work out, but i'm so glad I bought this!
 It looks quite dark in the picture, but the shade is a lovely pinky red, perfect for people with fair skin like me, and you only need a small amount for a nice glow.
 I should probably use a brush to apply it but at the moment I just dab a little bit on my middle finger and this seems to work just as well. I then apply in light circular movements along my cheekbone.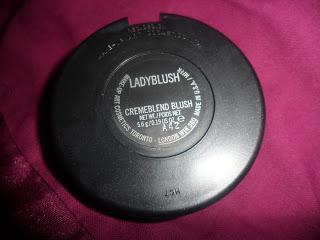 The texture is so soft and creamy, and gives a nice dewy look to your complexion. I have found it wears really well throughout the day, as it is so soft I feared I might have to keep dashing off to the ladies to re-apply, but I was pleasantly surprised. From when I put it on first thing in the morning, it lasts until I get home in the evening which is always a massive plus for me. There's nothing worse in the beauty world than make up that melts off quickly!!
This retails at £17.50 and even though the price is steep, it will last for ages and I do now prefer the cream blush compared to the powder blush so will not hesitate before buying again.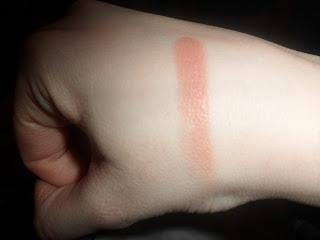 What are your favorite types of blush? I'm always looking for new things to try!
  

Laura xoxo