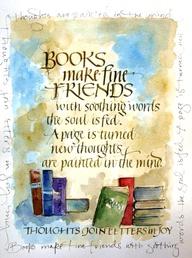 Only two tomes for your delectation this month (is that a phew I hear you sigh!)
Angel Falling Softly by Eugene WoodburyRachel Forsythe's daughter is dying of cancer, and neither God nor science can offer her a cure. Milada Daranyi, chief investment officer at Daranyi Enterprises International, has come to Utah to finalize the takeover of a medical technology company. When a chance encounter brings the two women together, Rachel makes an unexpected and dangerous discovery: Milada is a vampire. Fallen. And possibly the only person in the world who can save her daughter's life.
My Verdict - I'm not a massive fan of reading vampire and/or zombie based books, although I have been getting through a few freebies on Kindle and yep I've seen a couple of the Twilight films although never read the books, so this is a bit of a new genre for me. Quite an interesting theory behind this story and the book was fairly well written, although not strongly so. Don't know if I would be quite so calm when Rachel finds out Milada is one of the great undead, but maybe that's more of a common occurance in Utah you tell me! Without spoiling it too much, if Milada 'can' cure Rachel's cancer, then how come other illness and disease are still rife? An easy read if you like your vampire/zombie type literature 5/10
Fractured by Dani AtkinsRachel's life is perfect. A handsome boyfriend, great friends and the prospect of starting at university in a few weeks means she's never been happier. But in a single heartbeat her world falls apart forever. Five years later, Rachel is still struggling to come to terms with the tragedy that changed everything. Returning to her hometown for the first time in years, she finds herself consumed by the thoughts of the life that could have been. But when a sudden fall lands her in hospital, Rachel awakes to discover that the life she had dreamed about just might be real after all. Unable to trust her own memories, Rachel begins to be drawn further into this new world where the man she lost is alive and well but where she is engaged to be married to someone else...
My Verdict - An interesting story with a real twist at the end that I really didn't see coming. Makes you question many things whilst reading this, but one of the questions I thought of when Rachel is trying to compare which is her true life, was 'why don't you look in the mirror at the scar you had in one life and see if it's still there in the other?' The scar is a MAJOR issue in one part of the story but it is never addressed in the other side of the story, which I feel lets this book down a little, also slightly rushed towards the end but all in all a pretty good read for a Kindle freebie. 6/10  
So what's books have been gracing your bedside table during May?