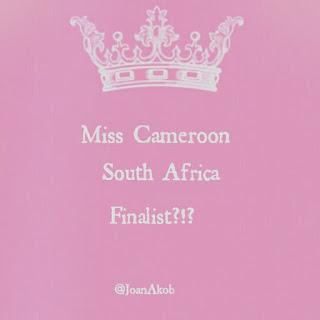 Well, it has happened! I am still processing the series of events that led to me becoming a finalist in the upcoming Miss Cameroon South Africa 2016 Pageant. First of all my apologies for posting less frequently everyone! My 4th year Post Graduate course has been extremely time taxing, hence my disappearance from the blog. But I had to squeeze in time to share this exciting news with you all!
Miss Cameroon South Africa is a pageant for Cameroonians living in South Africa. The winner of this pageant will go on to participate in the national Miss Cameroon pageant in 2017, fully sponsored! It gets better…If she is crowned "Miss Cameroon 2017" she will represent Cameroon in the Miss World pageant!!! #ScreamingWithExcitement.
Growing up, my sisters and I always enjoyed watching pageants. For me it was inspiring to see women who exude confidence, intelligence and eloquence represent their nations in such a capacity. I believe this is not a mere coincidence. Infact I don't believe in coincidences. My life is navigated by the most high and so when a door like this opens, I believe God is ushering me to step into a new light. I believe there is a deeper calling in all of this, which I am to fulfil, even if I do not win. And so as I step into this new experience, I will put God first in everything I do.
I am so proud to be Cameroonian. I love my nation so much and talk about it proudly when the opportunity arises. Even though I am not home, my heart truly beats for my home. I have a vision to make impactful change in Cameroon. An empowered nation does not wait for development to come. Her people use their skills to create the change they want to see. Cameroonians back home are already doing this. But I would like to encourage the Cameroonians in the diaspora to do the same. Imagine if every Cameroonian out of home used the knowledge/skills they acquired to better their communities, add a positive change back home. It only takes 1 drop of water to create a ripple effect. Imagine how much faster we will grow! Imagine!
Doing a Bachelor of Science degree in Dietetics really opened my eyes to how much what we eat actually influences our health. I knew this before, but it became more meaningful when I thought about the high percentage of Cameroonians who die young because of lifestyle conditions that can be prevented by good nutrition. Among the top causes of death in Cameroon are diabetes, hypertension and stroke. All conditions associated with nutrition, which are very very preventable or can be well controlled by following the correct diet. And so I have taken it upon myself to take the knowledge I have gained back home to educate, counsel and empower people with dietary soundness. An initiative I and my sister (Faith Akob) who obtained a Masters in Human Nutrition from the University of KwaZulu-Natal share.My younger sister who was the United Nations chairwoman of the Global Young Leaders Conference 2016 also yerns to make a change in Cameroon. So we tend to inspire each other and have come up with the hashtag #OperationMakeAChange. 

Miss Cameroon South Africa will provide the perfect platform to kick off the vision I seek to achieve. It will also be an honor to represent my country in South Africa, and show them what Cameroonians are made of! Peace, Work, Fatherland.




For more information on the pageant and the roles of the two queens that will be crowned, "Miss Cameroon South Africa" and Miss South Africa Cameroon", please visit the official website and read up! (

www.misscameroonsa.com

). Join this excellent initiative to create social cohesion and culture exchange between Cameroon and South Africa. Do like the official facebook page " Miss Cameroon South Africa" to keep up to date with the events leading up to the pageant and the pageant itself. And finally, if you value the principles that this pageant aims to demonstrate, why not become a sponsor? For more details on becoming one of the sponsors of the pageant, also visit the website

www.misscameroonsa.com




Let the journey begin! 

Here are some of the finalists too. AKA my Cameroonian/SouthAfrican sisters.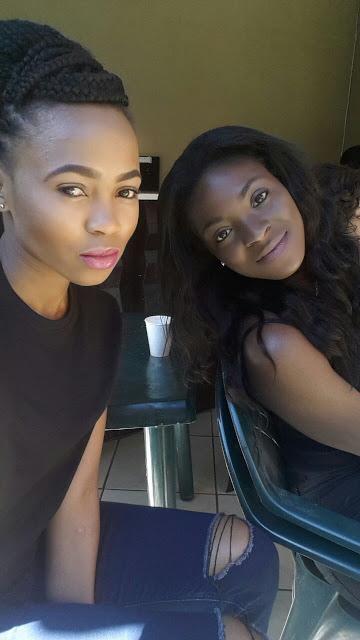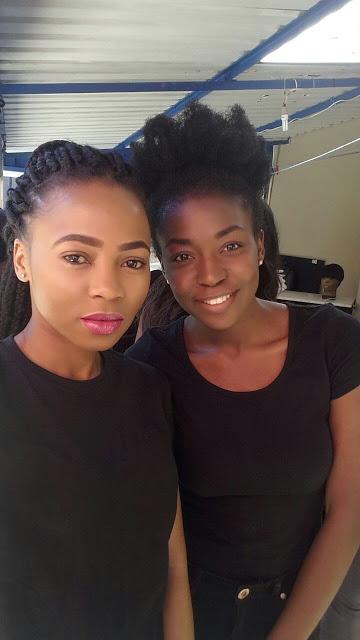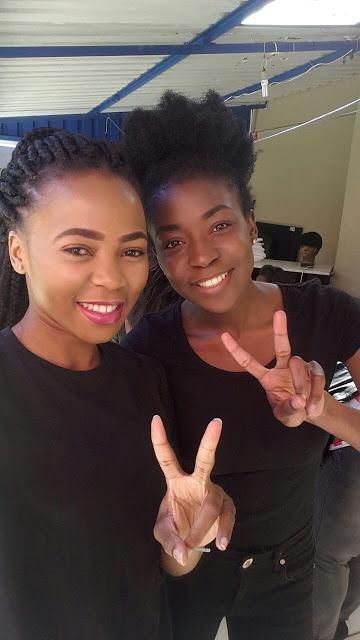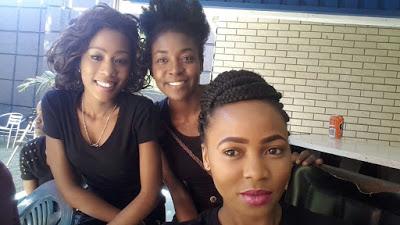 How Gorgeous are my new friends! Can you tell which ones are Cameroonian or South African? These selfies were taken in Johannesburg, Queens Hill Lodge, during our briefing and photo shoot day! But you know girls will always make time for selfies! More pictures loading once I get approval.