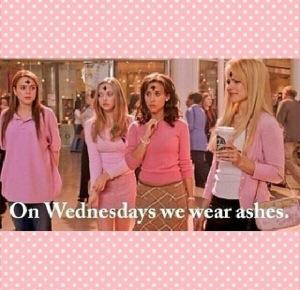 In the spirit of Ash Wednesday, I've got a story to tell!
On This Day in 2012, I embarrassed the complete CRAP outta myself!
(FACT: Ash Wednesday fell on Feb 22nd in 2012, and I will never forget it!)
Setting: The Wilkes House (Savannah, Georgia)… because we're #Foodies!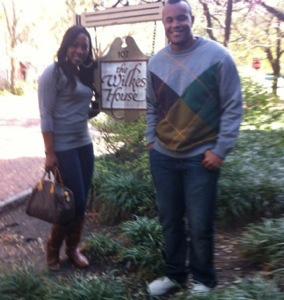 So … At Wilkes, you sit at a table for 10, break bread with complete strangers, and the food is phenomenal. (#1 in Savannah if you ask the Harts)
Well, one of the guys at our table had (what looked like) soot randomly smeared on his forehead. (In my defense, it was NOT shaped like a cross)
And I, being the social butterfly that I am, lean in (smiling) to say, (with all sincerity and concern)… "Sir, there's something on your forehead!"
He doesn't hear me, has a confused look of his face, and also leans in.
This leads me to repeat the same, but a little louder this time and more direct, "Sir, there's dirt on your forehead!" (Oh, and to make matters worse, I'm also I'm wiping my head at the same time, just so we're clear!)
He then proceeds to kindly inform me (loud enough for the entire 10-top table to hear because we're sitting so close and they're clearly all involved at this point) that he's aware and it's there because it's Ash Wednesday (beginning of Lent) and his wife (who has now rejoined the table from the bathroom during the explanation) has it also! (I hadn't noticed hers, it was translucent)
I immediately insert my ENTIRE foot in my mouth and choke on it!
I look over at my new husband (we had just gotten back stateside, and were in Savannah for Part 2 of our honeymoon) for pity and consolation; NONE given.  He just sits there emotionless and blinking, but refuses to comment on the present shenanigans.
Meanwhile, my armpits start to sweat and I feel light-headed!
From then on, everyone is awkwardly silent (all the tables around us are chatterboxes and in high spirits), and I wish that I could take my plate and eat under the table.
Later, as we're leaving and I'm still pouting about what happened, the hubs finally says, "I told you to leave folks alone."
#TerribleAwfulFAIL