Hey there!  I'm excited to announce my beauty blog, Belle or Bust, is finally up and running. As of now, I only have one post published, and my ABOUT and CONTACT ME page completed but, hey, it's up right?!  And on Wordpress nonetheless!  Yep, I learned am learning Wordpress.  So far, I'm pretty impressed!  Of course, my beauty blog will be a work in progress as I continue to make design tweaks, layout adjustments, add plug-ins, and optimize it for search engines! 
Belle or Bust: My new beauty blog!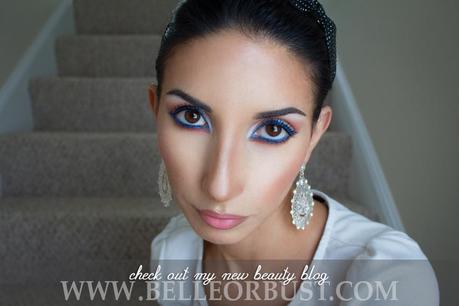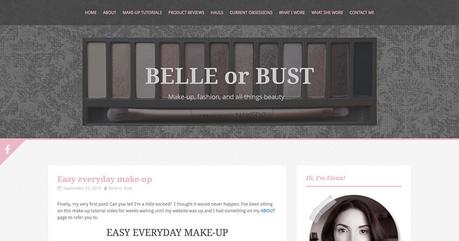 In the meantime, if you are interested in an Easy Everyday Make-up look, feel free to stop by and watch my video tutorial!  My tutorial includes an easy two-color eye shadow demonstration that anyone, even those with little to no experience with make-up, can achieve. If you like what you see, feel free to subscribe to my channel and give my video a thumbs up!  Also, for those that are interested, I intend on publishing videos once a week so don't' forget to mark your calendars and check out my channel on a weekly basis. 
Lastly, don't forget to connect with me. Leave me a comment or connect with me via social media.  You can find all of my social media sites in my sidebar.  I look forward to your visits and enjoy!
Technorati Tags: make-up tutorial,makeup tutorial,makeup education,how-to,how to,beauty/style,belleorbust,easy everyday makeup,simple makeup,natural makeup look,stila in the moment palette,sigma brushes,sugar by fresh,the balm mary-lou manizer,mac foundation,mac prep & prime,mac prep and prime,light boost,maybelline mascara,nyx lipstick 592,lorac blush,stila one step correct primer,oil of olay moisturizer,beauty blog announcement,youtube video