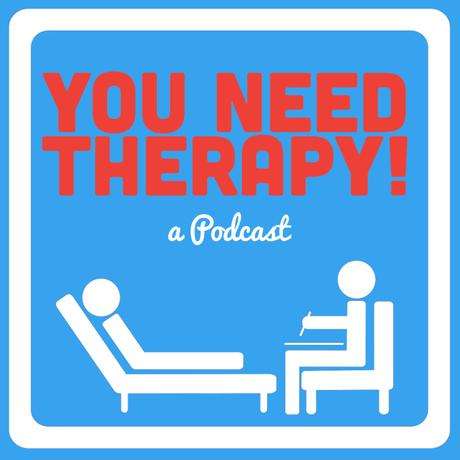 Hello friendos.
Very soon, I'm putting out a new podcast! It's called "You Need Therapy!" and it's cohosted by my friend Shannon who is an MFT and a comedian. We met in UCB improv level THUH-REE so you know we must be funny because they don't let just anybody into 301 improv. No way. Sometimes they don't let people advance because they pose an emotional or physical threat to the other students. Not us. We made it to level 3 because the only physical threat we pose is to your funny bone.
Basically, we talk about different topics and how they relate to psychology and therapy. And sometimes we do it in (debatably) funny voices. We're recording a bunch of episodes now so we can actually release them every week on the same day and the same time like professionals and not like the last time I had a podcast where I released them whenever I had time between Below Deck reruns and then got sick of it after two months.
So, although this is not specifically an advice podcast, we do want to take questions and answer them on the show. If you have a question relating to love, relationships of all kinds, identity, self esteem, mental health, etc. etc. etc. and you would like one qualified individual and one know-it-all to answer it on air, email us at [email protected]! We can keep you anonymous if you'd like! You can also ask anonymously in my Ask Me section on this blog.
And of course, when we start releasing episodes I'll tell you alllll about it.