Hello Candy Canes!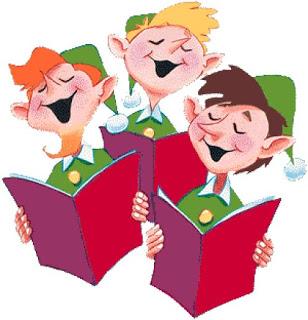 I've decided to do at least one weekly Xmas post in the run up to to Christmas to stir up some festive cheer! 
This one is my all time favorite classic Christmassy songs that will no doubt resurface on the radio over the next few weeks, if they haven't already. 
Mariah Carey- Santa Claus is coming to town!- I LOVE this, maybe even more than her "all I want for Christmas"! 
Wizzard- I Wish it could be Christmas Everyday- We have a tradition in our house that we always decorate the tree listening to this song, it's an old family fave :) 
Wham- Last Christmas- Mum absolutely loves George Michael so heard this alot growing up! 
Band Aid- Do they know it's Christmas?- such a catchy traditional song for a great cause, but the video always makes me an emotional wreck!
Bon Jovi- Please come home for Christmas- Bon Jovi in his prime! Great song. 
Bing Crosby- White Christmas- Everything feels more Christmassy when you hear this! 
Billy Idol- Jingle Bell Rock- But I love the "Mean Girls" version. Anyone who has seen the film will know what I'm talking about! 
Destiny's Child- 8 days of Christmas- Love this song and they are one of my favorite girl bands of all time! 
Mariah Carey- All I want for Christmas is you- As I mentioned earlier, prefer her version of "Santa Claus is coming to town"  but still one of my fave Xmas songs and it will never get old!
Bing Crosby- Silent Night- Goes without saying, classic! 
What are your favorite Christmas jingles?
                                                                        Laura xoxo