I am attending a Barrister's Ball in January, and I am already thinking of what I will be wearing. Carolina Herrera's facebook page posted the following pictures over the weekend, and I fell in love with her new pieces. While my budget is quite a bit less than a couture Carolina Herrera gown, I am hoping to recreate a similar look with a more student-friendly price.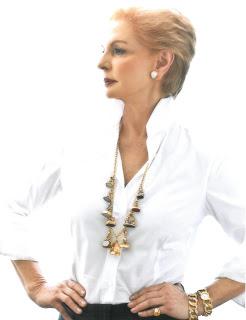 I admire the way Carolina Herrera pulls off a crisp white blouse. I especially love when she uses it in her designs.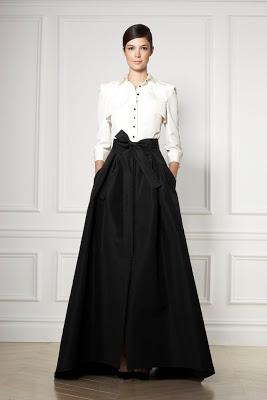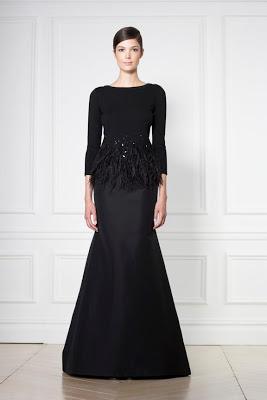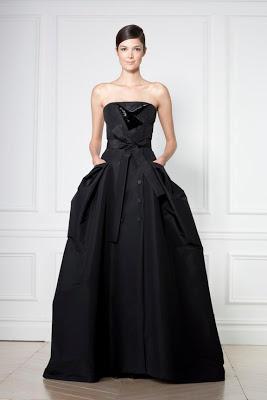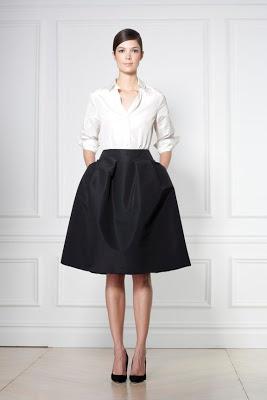 This is the outfit I am hoping to recreate. 
I would pair this look with simple makeup and an emerald earring and ring combo ala Angie...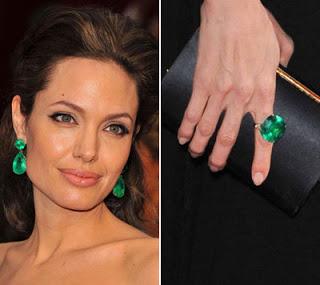 I love these Elsa Peretti earrings for Tiffany's. 
I will keep you updates with what I eventually find. Have a great night!