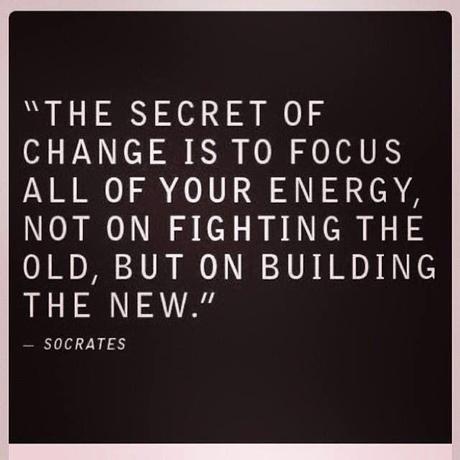 And so another year rolls around. I know this year is three weeks old already but you know me always late to the party!
Firstly I'd just like to wish you all a very belated Happy New Year, I hope you left 2013 feeling blessed and started 2014 with a zest for even bigger and brighter things.
I've not made many new year resolutions, as sometimes I feel we put so much pressure on ourselves to; get fit, save more money, lose a few pounds, find the ideal house, take more foreign holidays yadda yadda yadda that when we don't achieve those 'goals' come the year end we feel we have failed. I don't know about you, but I don't want to feel that I've failed, I just want to feel that I am the very best I can be when I come to review the year that has passed.
So I only have two resolutions this year......
The first is to be more active on this blog. I know I'm a slacker and can be very hit and miss with my postings (I am in awe of those of you who manage to post more than once a week, come on give up your secret; how do you do it?!), but I am planning to try and stick to a more regular posting plan. I've scheduled a few posts (oooh get me I sound like a proper blogger!) and jotted down ideas on a notepad to help me out. But this is where you guys can help. Let me know in the comments box anything you would like to see me posting about. I'm considering continuing with my book posts, although I may rejig them a little and perhaps not put a scoring system on them. I considered abandoning the book posts altogether but I'm such a little book nerd and reading is such a big part of my life plus I've just read a couple of corkers which I'd like to share with you lovelies that I feel it'd be a shame to let the book side of my blog go. (November and December books, although well late are a couple of my scheduled posts). Let me know what you think. So get your thinking hats on and let me know what you would like to see on this blog.
My second 'resolution' is I am going to say NO more. That might seem like an odd thing to say when you see so many resolution posts saying "I'm going to say YES more!" But I am going to say no more to things I don't want to do. Life is precious and you have to look at self-care. Yes we all have responsibilities in life and often we have to compromise  but sometimes you have to look at the bigger picture and decide if by saying Yes to something, you are not giving good self-care. Sometimes its OK to say No you know.
We have an issue going on in Mr B.P.'s family which has been rumbling on for years. I'm not going to post about it here, as although I do open my heart (occasionally) on my blog, the 'tinternet' really isn't the place for airing this particular piece of dirty laundry. Often against my better judgment I have said yes just to keep the peace, and in all honesty it hasn't really made any difference. So for MY self-care I am going to say no. And I have to say just by saying no, I feel like a weight has been lifted from my shoulders.
So that's it folks. Thank you so much for continuing to read and post comments on my little blog. Although I don't post often, I do have to say I love my little corner of the world wide web and your comments and tweets really do bring a smile to my face.
Take care, and may 2014 be lucky for you!