True Story:
While getting dressed, I piled on the layers; lots of em'– it's friggin' 17 degrees outside! Well, the hubs thought I was all finished and ready to leave, but (clearly) I wasn't. He then proceeds to ask…
He: "Why do you look like Harriet Tubman?"
Me: No reply. (blink-blink)
Happy Black History Month!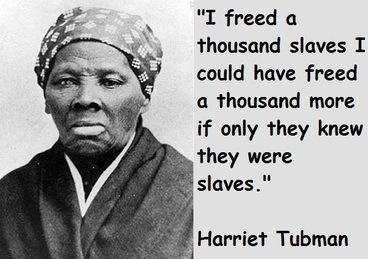 Xo, Jules