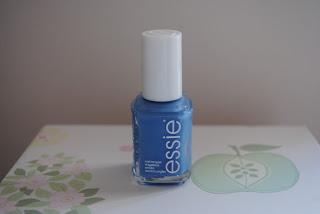 Blue is a hot color for nails, or so it seems at the moment and I have been on the look out for the perfect (for me) shade of blue and I think I've found it!
Those who read my blog, will know how much I lurrrvvve Essie polishes and I was pretty darn happy to discover this gem from their range.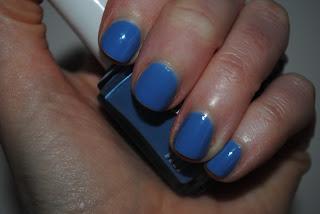 As much as I like the color blue, being a gal of advancing years (!) and being on the pale side it can be a tad tricky to pick the right hue of blue which doesn't end up making my digits look like dead mans fingers. It can't be too icy but needs some warmth to it. This polish definitely leans towards the warmer shades of blue. Just perfect for this gloriously hot

(read that as blinking sweltering)

weather we are having.
So if like me you are looking for the perfect blue I couldn't recommend this shade highly enough.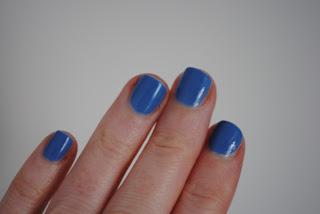 So what do you reckon? Are you loving the blue nail look or are you more of a conservative nail color wearer? I'd love to know. Let me know if you have found the perfect shade of blue for you too!