"The best way to treat obstacles is to use them as stepping-stones. Laugh at them, tread on them, and let them lead you to something better."
How do you deal with obstacles? Do you let them beat you? Or do you treat them as a challenge to overcome?
I must admit personally it depends a great deal on how I am feeling emotionally at the time. I can be a bit of a defeatist when I am feeling down. I really don't like that about myself. But then I just add it to the list of the things that I don't like about myself, which is considerable.
When I am feeling good, I feel that I can take on the world. Then I feel I can do justice to the opening sentence. This was penned by Enid Blyton in the book Mr Galliano's Circus, which was written in 1938.
So how can we laugh at obstacles and tread on them like stepping-stones that can lead us to something better?
I have thought of five ways that can help me and hopefully will be able to help someone else to overcome road blocks in their path.
1. Take it one step at a time. Keep moving forward, no matter how small the steps. Keep your goal      in mind.
2. Don't be defeatist about problems. Don't give up and say I can't. Tell yourself and tell that little       negative inner voice that you can do it and work on a way or make a plan to accomplish it.
3. Believe in yourself. Believe that you are capable of great things.
4. Keep a positive outlook and frame of mind.
5. Work hard to achieve the results that you want. Don't believe that your obstacles will disappear       all by themselves. Don't give up.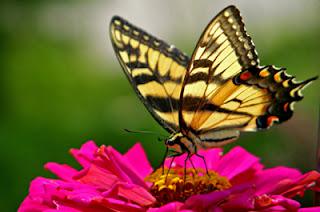 Melanie