There is something beautiful about moving into your own home. It is like loving someone. At first you fall in love with all the new things, amazed every morning that all this belongs to you, fearing that someone would suddenly come rushing in through the door to explain that a terrible mistake has been made, you weren't actually supposed to live in a wonderful place like this. Then over the years the walls become weathered, the wood splinters here and there, and you start to love the house not so much because of all its perfections, but rather its imperfections. You get to know all the nooks and crannies. How to avoid getting the key caught in the lock, which wardrobe is loose, the tile that needs mending or, exactly how to open the door without their creaking. There are there little secrets that make it your home and you love it adapting to all its imperfections.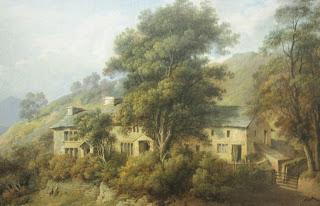 Then there are those who live in rented apartments. Always knowing this is a temporary dwelling. They do the minimal to turn it into something that represents who they really are yet, doing as much to showcase their personality on every wall. If they did any more than a little, they wouldn't want to leave. An inevitable reality which they desire to come to pass. They desire that one day they will leave this temporary abode and move in to something of their own. Every wall will be a sketch of the past joys and present success. Every cupboard will hold a memory that will move forever.
And one day, when that happens, they will look back with a smile saying, "we had a good time, didn't we. I liked living here".