This programme is for every little girl who has every pulled on a ballet slipper and dreamt of being a prima ballerina or a principal dancer on a brightly lit stage in front of a large audience of adoring fans.
I took ballet lessons when I was about six or seven. Put on a performance of Peter and the Wolf. Dreamt of great things. But I didn't have the dedication that these young ones have.
Seeing the opening to this new children's series Once Upon A Dream brought it all back to me. The tiny tots in their cute pink leotards and ballet slippers. Maybe one of them may be the next Dame Margot Fontaine!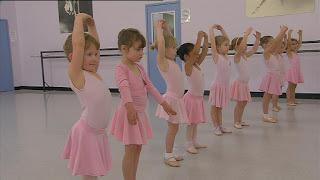 What I thought was wonderful and ensures that ballet will continue for hopefully a long time yet, is the amount of boys that are interested in dancing. They have the strength of character and outright determination to ignore the comments and jibes that inevitably come their way.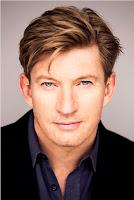 The host of this compelling new series is actor and 'ballet dad' David Wenham (Lord of the Rings, Australia, 300, Sea Change). He has said:
So many children around Australia love dance, and aspire to be a ballet dancer, so it is a great privilege to be a part of this children's series, Once Upon a Dream. Children (and adults) will enjoy getting to go behind-the-scenes of The Australian Ballet and see every facet of the company. There's interviews with choreographers, costume makers, ballet teachers, technical and medical staff, so they'll get the whole picture of what it takes to make a ballet.
The first episode tells the stories of a number of incredibly talented young dancers. The inspiring Jessica Brown, who I am sure is on her way to the very top. The dedicated Zac who travels 1 1/2 hours to get to his ballet class after school and the gorgeous brother and sister, Callum and Paloma who both want to make dancing their life.


Once Upon A Dream will excite, amaze and take your breath away. In other episodes we can take a sneak peak behind the scenes of The Australian Ballet's production of Swan Lake; find out all the crazy things that ballerinas do to their pointe shoes to make them feel just right; and take a look at the beautiful sets, the intricate costumes and the choreography that all goes into a dazzling production.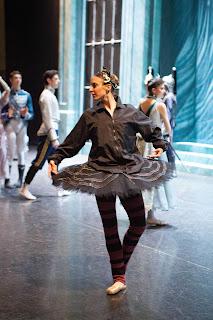 This wonderful 6 part series is a partnership between Channel 10 and The Australian Ballet. Once Upon A Dream will be aired at 4 pm on Tuesday and Wednesday from October 16.
Melanie