Good Morning; I hope you are having a nice Thursday! OOTD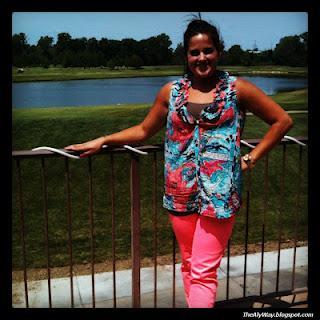 I tried the neon jeans trend. I bought these at Forever21. I liked this outfit, but I wish I would have got the jeans one size smaller. I didn't like the bunching of the fabric. That's one of my favorite Lilly tops in this picture.  OOTD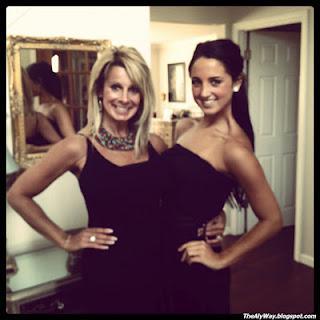 Mrs. Darcy and SisterT in black Maxi Dresses. Mrs. Darcy is wearing a statement necklace from Nordstroms. I love this trend on her. If you are looking for a good black maxi dress, I just picked one up at Marshall's by Calvin Klein for less than $50! 
HEALTHY FRUIT DIP RECIPE
This recipe is super easy, extremely healthy, and quite delicious! I found this on Taralynn's blog: www.undressedskeleton.tumblr.com 
~Plain Greek Yogurt ~Sugar Free Vanilla Pudding Mix (use enough to make dip light yellow and slightly fluffy)~a few drops of Vanilla Extract ~a packet or two of Stevia 
Mix and enjoy! I eat this with cherries and pink lady apples. A wonderful summer party dip. 
Sending happiness your way!