Hey guys,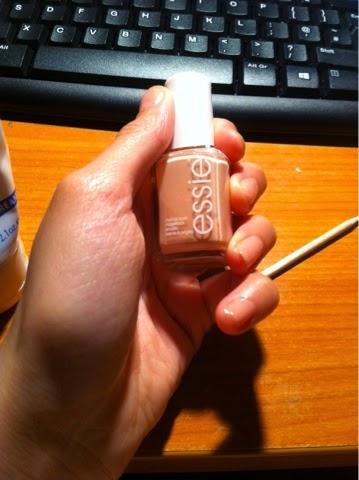 Such a cute pink.

Essie Nail Polish: Not Just A Pretty Face (I recall)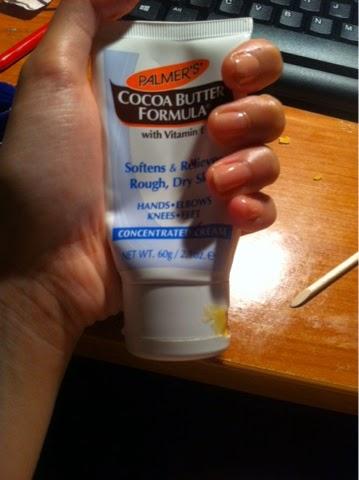 My absolute life saver.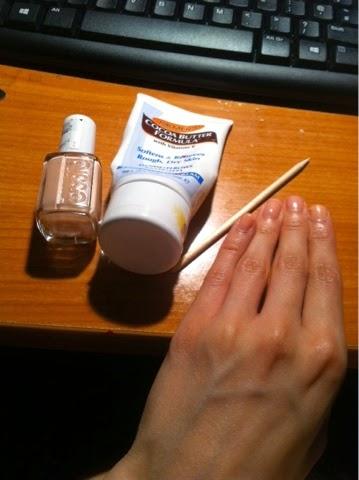 Prepared to manicure!
So you know when it's quite late at night and you just want to treat your nails. The shoddy lighting in this is down to the fact it was around 11pm at night. It's nice to have a nice hot shower before bed, get wrapped up in your jammies and do something good for yourself. For me, it's to have a little manicure. I don't have much nail to work with as I'm a bit of a biter. However, it's still a good idea for me to paint them regularly so I at least have SOME nail. It's funny because my Grandma used to always look at my nails and tut. Over the past few years I think she's just accepted it.
This Essie button nail polish is such a delicate nude and really compliments my olive skin tone, with the palmers cream my hands feel somewhat luxurious. I also use cuticle sticks from Superdrug, they are super cheap at about £1. They are really good at sorting out your cuticles (durh) and also getting dirt from other your fingers. That's really gross. Just be careful with these, if you push too hard you will remove half your finger, I'm sure you can get some that are a bit more gentle but for me these are ideal.
SO that's my late night manicure Do you guys have any nail rituals you like to do late at night?
Love,
TSITR xo