What an absolute roller coaster of emotions this entire experience has been so far. I have been asked two questions about the 

Mandela Washington Fellowship for Young African Leaders

 repeatedly; What made you apply? and How do you feel now that you got in? Eek!! right?
To hazard an answer to the first question, I'll simply say, it was something of a dare to myself. You see, last year was one of the most testing years of my life. It tested my inner resolve to the point where I didn't know whether to stay on the path that I was on, or whether I should just give up completely and go back to that which was more comfortable (thankfully, I ignored the later).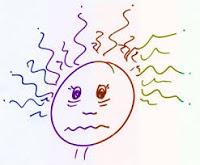 As life would have it, last year's challenges made me more determined than ever to just throw caution to the wind and do this year (2017) completely differently. This started with guarding my thoughts. I had to learn to listen to my inner voice, and at times, ignore it completely. So to come back to the question I was asked. Why did I apply? I did it because my inner voice asked me matter factly, why I find it easier to believe in other people's talents and abilities, but I almost always never reciprocate the same belief in myself? The result of this internal dialog was me putting myself in one of the most uncomfortable positions known to man; in a  position to be rejected! 
And just like Shonda Rhime's says in her book,

Year Of Yes

,
"Be your own narrator. And go for a happy ending. One foot in front of the other. You will make it."
I did it and look I made it!!!
"Dear Mandela Washington Fellowship Finalist
It gives us great pleasure to confirm that you have been selected as a finalist for the 2017 Mandela Washington Fellowship.
As I embrace on this life- changing journey, I look forward to emerging from this programme and my trip to the US, empowered, enlightened and equipped to truly 
'step into my own sun'
. 
We regret more the things we don't do, than the things we do. 
Ready...or not- Here I am!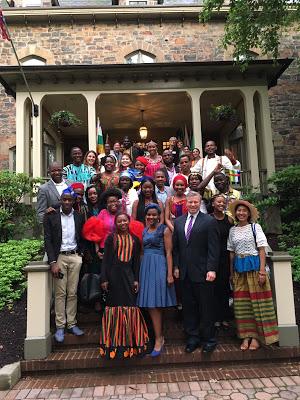 (There I am in the front row, grinning from ear to ear)