My days begin with insecurities, not believing in my my self. Putting a mask of make up on face, to hind the traces of what I feel I look like. Because of this fact I give in to foods that aren't good for me, such as chips for snacks rather than nuts or oats.
However the smile on my face is real. it doesn't conceal the fact, regardless of my wee attacks.That I' am  a happy and a blessed person. I 'am thankful for living in a responsive world of people, who might  realizes the same as I have.
As I pass by some of their  receptive smiling faces. Rather it's on the subways to work, shopping at the grocery store or getting my happy dose of coffee from the local grind. Before dropping the lovely kids (sometimes) off where they need to be.
The smiles on across my lips is an reward to others for apperception of thier graces of giving the same kindness back. this is real. It's also a badge of honor .Letting my self know that  no matter how I feel, it's  far better to give.  in order to feel  true beauty with in and that Is soooo real.
Prompt for: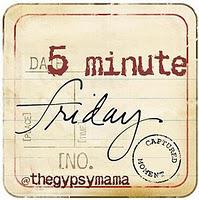 At:http://thegypsymama.com
You, all know me looking for a bit inspiration.
Blessings Life and know tomorrow is a new day ~Leah
© 2012  Leah.J.Lynn