For Christmas my brother gave me the best present ever… I gift certificate to a cooking class at Stonewall Kitchen in Kittery, Maine.  Yes I know, it is significantly past Christmas but this was the only time I could squeeze the class in. My brother's girlfriend, Marie, and I attended the class together. It was really nice to have a friend to share the whole experience with!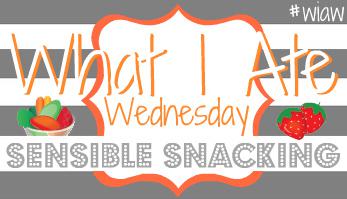 I thought sharing my experience at the class would be a fun way to celebrate WIAW! I love the theme for June since I consider myself the SNACKMASTER!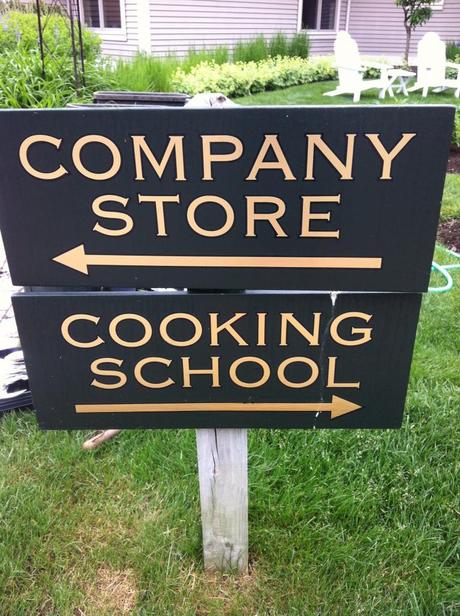 The class was hosted at Stonewall Kitchen's corporate office and store. If you know anything about Stonewall Kitchen, they are famous for their jams and spreads! I love going to their stores, because there are always great samples to taste test.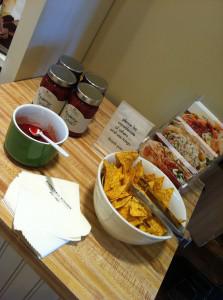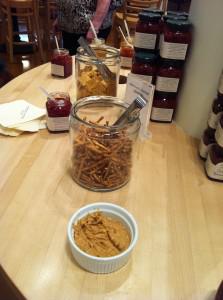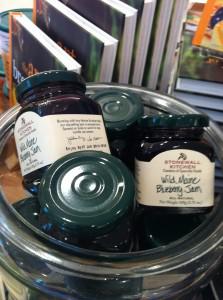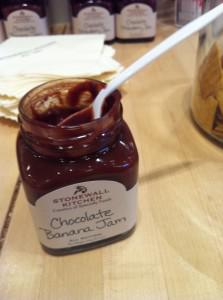 The Wild Maine Blueberry Jam is the best selling product Stonewall Kitchen offers. I really enjoyed the Chocolate Banana Jam, but there are so many delicious choices!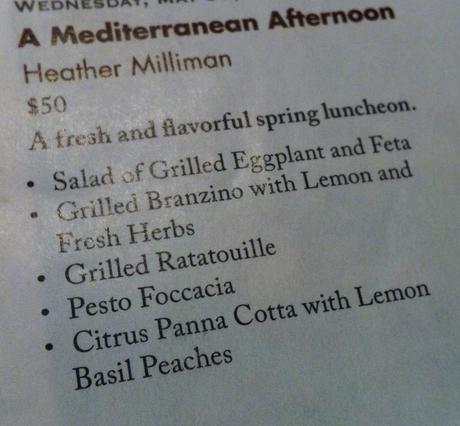 Heather Milliman was our fabulous instructor and chef for our Mediterranean Afternoon.  Chef Heather cooked all the food right in front of us while teaching us how to make it on our own. I felt like I was watching the Food Network LIVE!
The only drawback to the class was you do not actually cook. I am not kidding when I say everything we ate was so delicious, with very few ingredients, making the recipes perfect to make again.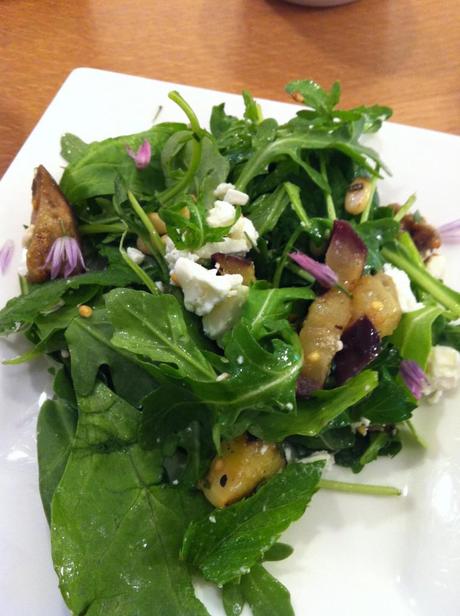 The first course was a salad with a lettuce blend of mint, arugula and mixed greens topped with feta and eggplant. The dressing had a touch of citrus and was super light and refreshing. Those purple flowers on top are chive flowers found on the top of the actual chive. A lot of people throw them away, but they are perfectly edible and a great way to add color to your salad.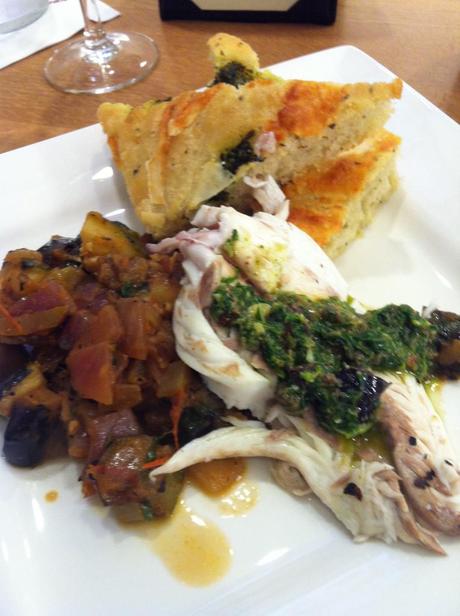 The second course and main meal was Grilled Branzino which is a white fish. It was cooked on the grill looking like a real fish! They taught us how to clean the fish and all that jazz, but I will not be doing that… if I cook this meal again, I will be buying fillets of fish!
As a side we had Ratatouille which (in my opinion) is a form of a veggie stew with lots of eggplant, tomatoes, zucchini and squash. It was extremely good! side note: Ratatouille always reminds me of that movie with the rat who is a great chef… love it!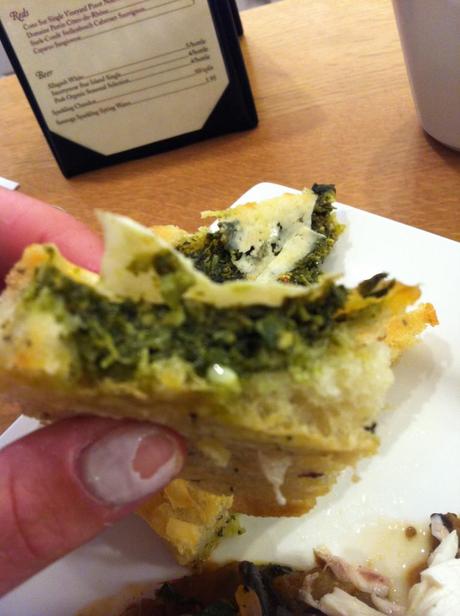 We also had some pesto Focaccia which was oozing with pesto and cheese. It doesn't get much better than that! The recipe was actually not that hard so I am definitely going to try to remake this one.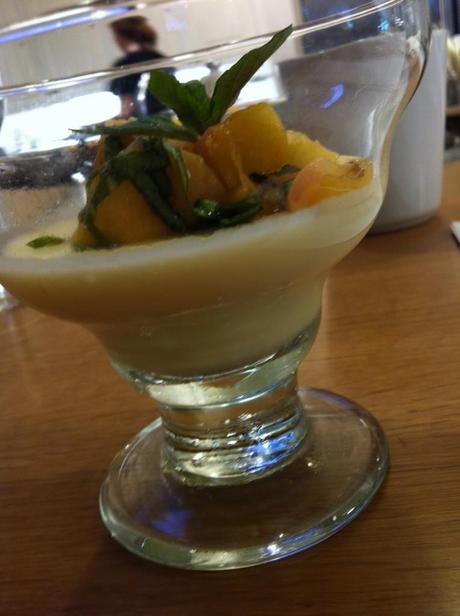 To finish the meal we had Panna Cotta which is an Italian dessert made by simmering together cream, milk, cheese and sugar and letting it cool until set. On top was some candied peaches! It was the perfect end to a great meal.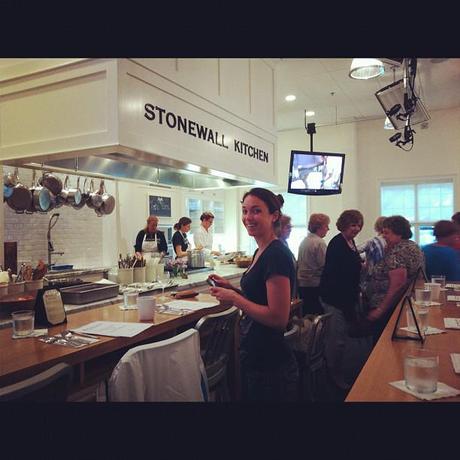 I had so much fun taking the class and watching Chef Heather cook. I would highly recommend it. It was relatively inexpensive for what you get: 3 course meal, entertainment, a great experience and good food! If you want to look at some of the classes they are offering this summer, here is their class schedule.
Question: Have you ever taken a cooking class? What type of food do you want to learn how to cook?