There is one thing that I thought I would never do and that is extol the virtues of the humble iron. But not all irons are created equal. Simple and speedy are the two qualities that I like in an iron! Anything that allows you to spend less time ironing and more time doing the things that are really important – like being with my family.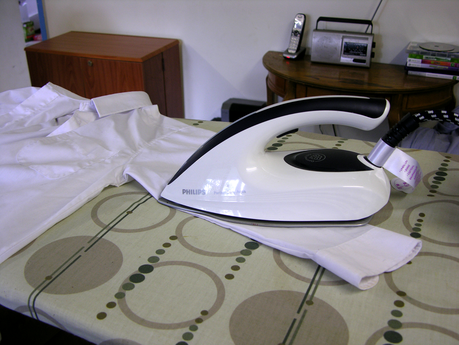 The Philips PerfectCare Aqua Iron is designed to make a busy family life easier and less complicated and it certainly does that. They have thought of everything here. Some of its highlights are:
It is wonderfully lightweight. The iron itself weighs only 1 kg.

Auto Off (I so need this!).

The safe rest position is face down on its soleplate on the ironing board. It is always safe. This prevents wrist strain and repetitive movements caused by continuously placing an iron on its heel.

It has a pressurized steam generator with a 2.2 Litre extra extra large fully visible water tank.

The iron locks to the base for easy carrying.

Awesome descaling switch. It basically cleans itself.

Provides continuous steam up to 120 g/min and a steam boost of 220 g. It has up to 5 bars of steam pressure. Crease removal is fast and easy. Great for vertical steam if required.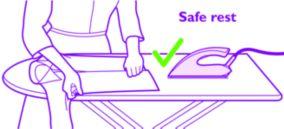 It has no temperature setting dial! This amazingly clever little iron can go from linen to cashmere to silk, in any order, without changing anything. It uses OptimalTemp which means that it maintains a balance of steam and heat to iron anything that is iron-able without adjusting any settings.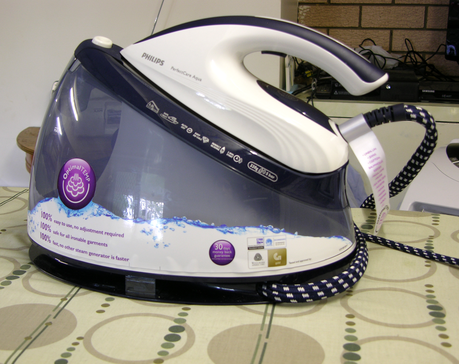 For the first time you use it you fill up the water tank, plug it in, wait about 2 minutes for the water to heat up, and iron. Simple as that!
It thrives on tap water. Only use demineralised if your water is very hard. To clean your iron you don't use decalcifying stuff or vinegar, just fill with water, and flick the descaling switch. How lovely it that?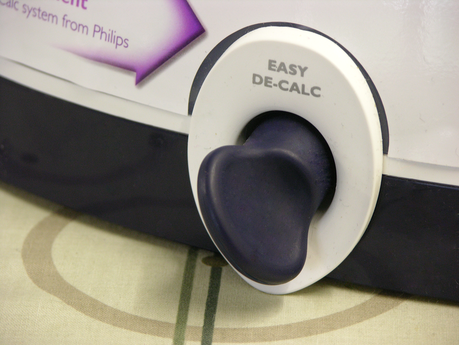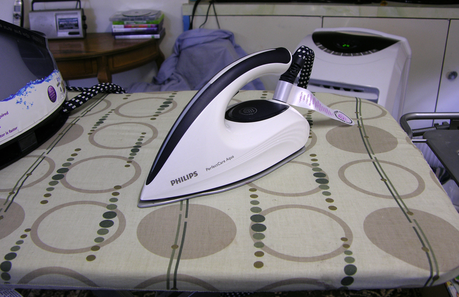 It is such a clever thing. It is priced at $429.95. But it is I believe at the very top of its class, and if you dislike ironing or spend a lot of time slaving in front of an ironing board, then using this beautiful iron is very cool indeed.
Melanie