Ladies, it is hot! I've been staying out of the heat, and working hard at work this week. Amongst all the business, I had a lovely shopping date with my mom the other day.
Here is my OOTD: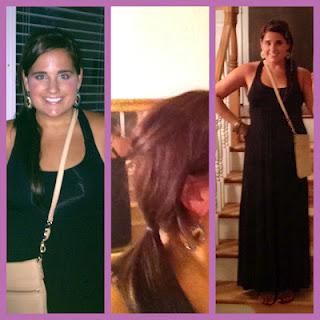 Calvin Klein Black Maxi Dress from Marshall's! Kate Spade Cross Body Bag Earrings from Local Shop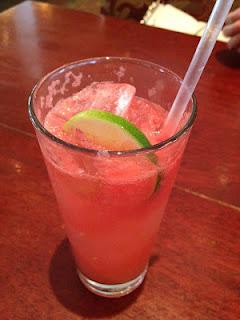 Most Refreshing Summer Beverage from Brio's 
Make it at home...1.) Take watermelon and pure it. 2) Put pureed and seedless watermelon "mush" into glass, and top with diet lemon-lime soda. 3) Add ice and a lime wedge. 4) Enjoy! This a perfect alcohol-free drink for the summer. Delicious!
SisterT and I saw "Rock of Ages" last night. We gave it a B-/C+. Tom Cruise was great in the odd rocker way, and the performances were fun and enjoyable. Negatives were the acting and speaking parts, as well as some silly sections that were just not needed. If you are thinking of seeing it, I would save your money and enjoy it when it's available on Red Box. 
Have a wonderful Thursday!