We were recently sent two Teeny Tiny Toes interactive dolls to review and wow, have they been a hit not just with Zoey, but with her twin brother Zachary too. These super cute baby dolls are tiny enough to fit in the palm of your hand and just love to play. We were sent Gigglin' Gabby who is dressed in a panda suit and has sparkly purple eyes and Unicorn Laughin' Luna who Zoey adores, show me a girl who isn't unicorn obsessed these days! Measuring just 11cm, they have quickly become Zoey's must bring everywhere toy.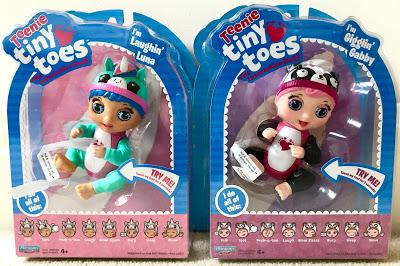 Interactive Features
The very cool thing about Tiny Toes dolls is how they react to touch, motion and light. How does this magic happen you may ask? Well, they have seven sensors which are located on their feet, back, mouth, eyes and head which once activated lead to lots of fun reactions.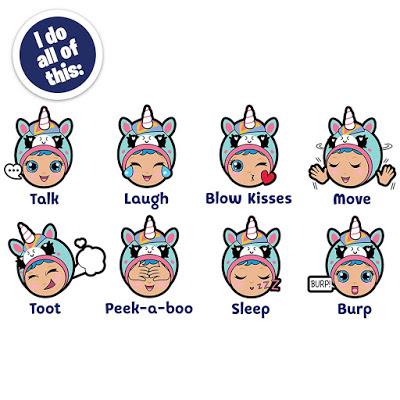 Zoey loves blowing her Teeny Toes doll kisses and playing peek-a-boo with them. They laugh hysterically when you tickle their toes so it is safe to say Gigglin' Gabby and Laughin' Luna are very aptly named, but do be prepared for some extra funny reactions if you tickle them in the wrong places. These dolls may be small but they are packed full of personality.
Our Verdict
Teeny Tiny Toes are so adorably cute it is hard not to love them. Just look at their big beautiful eyes and happy faces. They make you smile and go "aww" before you even discover just how much more is in store once play begins.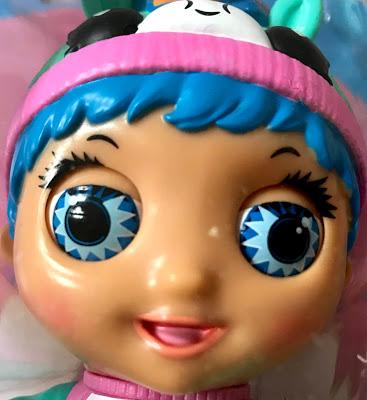 Their interactive features have been a big hit with my twins who raced each other to find all their reactions. It is very sweet to watch Zoey rocking her babies to sleep, she's like a little mini mommy taking care of them. It struck me how lifelike they appear once their eyes, head and arms begin to move. One warning though, be prepared for very contagious hysterical laughter once your child discovers how to make their Teeny Tiny Toes doll burp and dare I say it, toot! Despite pretending that I don't approve of all the burping and tooting, I don't think I've ever laughed so much at my kids' reaction while playing with a toy before.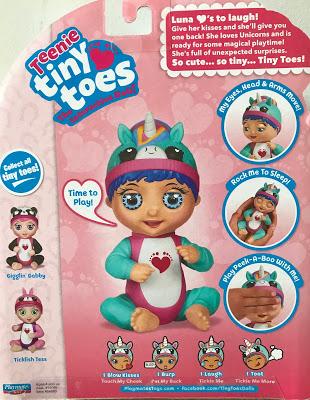 Where to Buy
There are three different Teeny Tiny Toes dolls, Laughin' Luna for the unicorn fans out there, Ticklish Tess with her cute bunny ears and Gigglin' Gabby complete with panda beanie and are aimed at ages 4+. The dolls have an RRP of £14.99 and are available to purchase form 
Smyths
,
Amazon
, Argos and the usual toy retailers.