Hey guys,
As it's my birthday soon, woo woo!  Yet by the time you read this it will be gone! Boo :(. I just wanted to write a bit of a daft post, somewhat sentimental to me, that I hope will inspire you. This post is perhaps one of the best gifts I've recieved from my dad. You're most likely wondering what this could be and it's something so simple and effective. It's the song 'Everybodys Free to Wear Sunscreen' a song by Baz Luhrman adapted from the essay by Mary Scmich, you can buy it on Amazon!
I try and listen to this song at least one day, it is almost turning into something I feel I need to do just to get through the day. It carries such important advice about life, about yourself, about essentially a lot of things. This is why I love it so much, it to me isn't a song, it is a pep talk on how you should place a perceptive on things.
When my Dad first played it to me, I rolled my eyes why would I be interested in another song that he thought was amazing? It was only when I really listened to it back at home when my Dad wasn't there did I understand how great this song truly was. It is hard not to praise it as it has helped me a lot, especially the line about: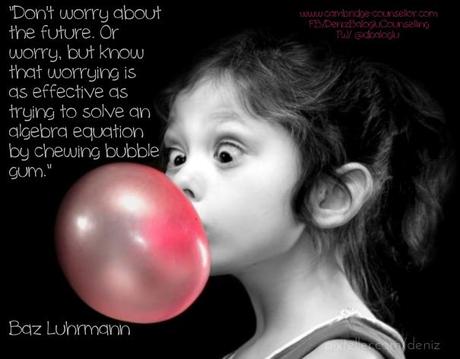 (Thanks to Google, and copyright in right corner.)
Ah so inspirational! So whilst I go and listen to this song for the 100th time you should listen to it yourself. Let me know what you think down below!
Love,
TSITR xo