The bill has been passed and the state government has issued a notification to make wearing helmet compulsory for the pillion rider. After a ten day of generous grace period, the men in khaki are back keeping vigilant on the helmetless-drivers. Over worked as they are, this just adds to one extra thing they need to do. 
Like many other rules, this one too makes sense. Many deaths could be prevented if the riders wore a helmet. In fact, even without the rule, one would think of wearing a helmet to protect themselves. But what is hard to understand is that people wear helmet not to protect themselves but only to evade the fine. And there are a few who will still not get a helmet simply because the challan handed by the police is cheaper than a helmet. Each day I come across riders who place the helmets on their fuel tank and put it on (while driving) only when they sight a cop. Once the vision of the cop is lost, the helmet is victoriously placed back on the tank. 
There are many questions that arise in my mind about the mandate of the pillion rider wearing a helmet.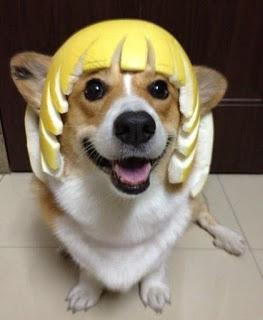 Helmet mandate for children is still in the gray. Are they considered pillion riders if they occupy a seat on the fuel tank? I have seen a few bikers who ride along a dog. Some sit on the fuel tank some take the back seat. None the less, do pets need to wear a helmet too? 
Is the helmet rule asking us to stop giving rides to our colleagues or a fellow stranger en-route? Or do we carry an extra helmet in anticipation of being helpful to the society and fellow citizens? Since, the helmet rule is made for safety concerns, the helmet size would be a something the brain can be taxed with. And what if such a pillion rider is not wearing a helmet? Who is penalized then? Imagine being penalized for helping someone!
Practicality too is something of a concern to me. A family of three or four has a helmet for each. At least, unlike the bikes, scooters come with the provision of storing one helmet. The helmet lock can take care of the second helmet. What about the remaining two helmets? Where do you keep them say in case you at a vegetable market or at the movies or mall? So, they are left with no option but carry the helmet along. How inconvenient. The only way I see out of this inconvenience is that many people take the steering wheel. This in turn adds to the traffic congestion already chocking the city. 
What about sardars? Are they exempt of this law? If sardars are exempted of wearing helmet, can non-sardars wear a turban rather than the cumbersome helmet? It easier to put a turban into a hand bag, or wear it as a belt when not riding. But will such an act be demeaning to any community? Will the sardar community take offense? 
Two-wheel riders are adults. Understandable that some are sensible; some a bit challenged in the area. Still why create rules that are just a temporary fix to a huge ice berg that lies hidden? Rather than creating rules, create awareness and do your job of running the country. Give us good roads. Roads where bikers can zip. And when the ride becomes a zip, people will protect their head. The government will not have to impose.