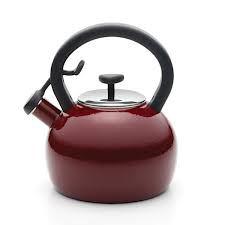 Sometimes you just need to blow off steam.
…Funny how something with no "physical" presence can take up so much space in your mind and irk you to such astronomical levels, that all you wanna do is find an outlet…just a blip…just a fart of relief even…from all that build-up.
…And today's ripping belch is about being a woman.
Today, after being "pacified" by Boss (with blatant eyerolling), and doubted my own intelligence in my own selling field, by a customer requesting to, "speak to a man"…then getting in reports of Ma being talked down to by the Car Shop, regarding her still unworking car ($5,000 later), and the asshole taking the phone away from her while she was trying to stick her point…so the two dudes could belittle the cause amongst one another, as if she wasn't just fucking standing right there…which in turn meant I was therefore gonna have to step in again…I had fucking HAD IT.
…Had it with the assumptions.
…Had it with the belittling.
…Had it with the blatant head-patting.
…Had it with the entire fucking thing.
Look, I dunno why days like this seem to bulk up the way they do, but it happens all the time to me.  Like some kind of "uuber test"…I seem to get "themed shit days."  You prob'ly get them too.  It's not just bad enough to have a crappy scenario.  It needs to be several…and needs to be of the same family of aggravations so that it continues to wear on that same little already compromised nerve and just ride that fucker like a bucking bronco.
I dunno what exactly the point of it is. 
…If it is a "test" of some sort…what is the "good score" versus the "bad"?  Is it the ability NOT to lose your shit with impatience? Or is it the point where you finally arrive at "enough is enough" and start standing up for yourself?
I choose to think it is the second thing. 
…Cuz I am not built to be slapped around. 
Nor belittled for ANY reason. 
Nor to turn the other cheek. 
Fuck that noise. 
…You smack me, I smack you back! Any sonofabitch who feels obliged to give it a "go," should just know that right now.  And I feel like I conduct myself in such a way on a personal basis day-to-day, that this is certainly no secret.
…Which means: ya'll have been warned!  All you bastard people who feel like making misery of my life and other people's around me who are m'friends and family. 
…Also, I'm very unforgiving.
So add one to twelve, and that is the kind of frustration and retribution that was just lived through about fifty second before I started this blog for the day.  The point being: I already blew off the steam…at the appropriate humans who had earned it…and now with the final haze of excess smoke still in the air…I'm trying to talk myself into putting the top back on, and going on with m'day. 
…Cuz I'm only about half way through it, and still have shit to do.
And you do too.
…But I just thought: if you were having a day of frustration like I am…and if it might also be themed along the same lines as mine: find solace.  I won some shit back for the lady-sex today.  Not that it's always about that.  But today it sure as hell seems to be. 
I got this, friends.
(And dude readers: thanks for not being assholes, like lots of the other guys.  We super appreciate it.)
~D