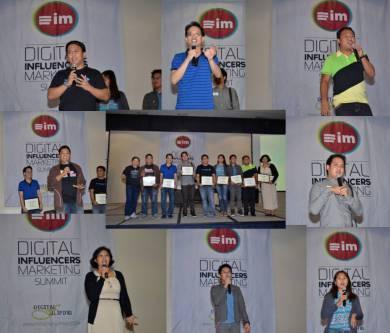 Congratulations to the Top 10 Emerging Influential Blogs 2013 recognized last Saturday at the #dimsummit.
As they didn't had ample time for presentation, the winning blogs / bloggers will be invited to share their blog story via webinar on September 29 (Sunday) 5 pm.
Details and link to join can be found at http://www.influentialblogger.net/2013/09/winners-top-10-emerging-influential.html (thank you writing project participants for recognizing new blogs making great waves out there.)
As chosen by bloggers who participated in this writing project, the Top 10 Emerging Influential Blogs for 2013 are:
Photo credits to Miss Janette Toral of Digital Filipino.