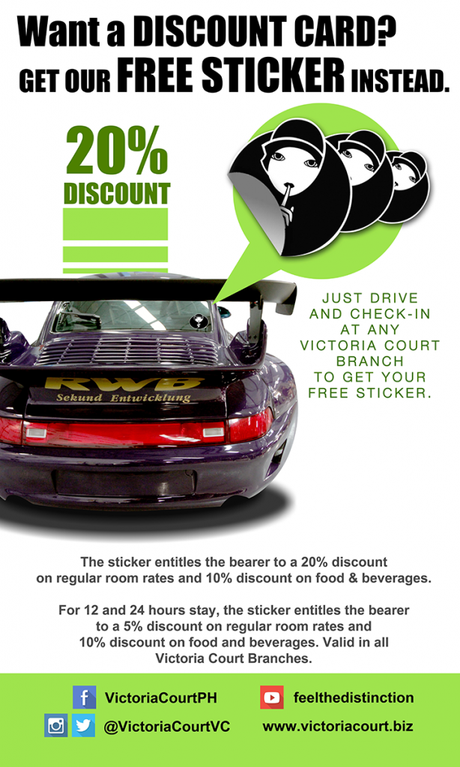 Victoria Court loves to innovate and always strives to be the first in introducing new ideas in the hospitality industry. Most of us know about the elite Black Card, Victoria Court's signature discount card that provides loyal guests a 20% discount on the room rates and 10% off on the food and beverage menu. The Marketing Team also followed up with the beloved Pink Card for the Ladies, giving them the right and power to choose. Empowering women to choose where they want to go. 
Now, Victoria Court is reinventing the discount card and came up with a new, cool, hip and faster way for the guest to enjoy the Black and Pink card benefits. The discounts now come with the Victoria Court Sticker. As long as you have the Victoria Court sticker at the rear window of your car, you can enjoy the 20% discount on all rooms and 10% discount on F&B items. If you plan to stay for 12 and 24 hours, you are entitled to a 5% discount too. 
Just drive and check-in at any Victoria Court Branch to get your free sticker and feel the distinction.