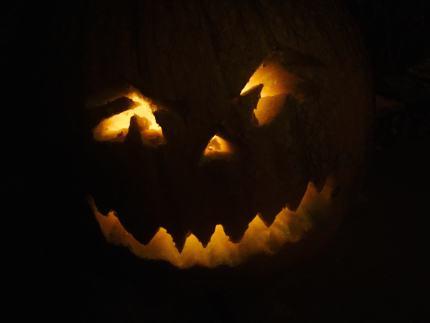 It's the last day of October, my favorite day of the whole year (Happy Halloween y'all!), but as I'm looking back on this month, I can't help but wonder where it went.  What a jam-packed month, and I've barely written any blog posts at all.  Seriously, for a month with 31 days, I've written 9 blog posts!  This is a sad fact – especially because my blog is supposed to be a "song of the day" blog.  Oy vey!
Okay Okay – maybe I shouldn't be so hard on myself.  There was that one post from my recent trip to Dallas that disappeared into cyberspace when I clicked the "post" button and discovered the WiFi was out in the room.  How frustrating!
Rather than try to rewrite that post, I want to recap the significant moments of October….
(1)  Annie – Oh how I loved sharing that musical with my daughter.  Some of you might think that seeing a live show may not be so significant, but for us, it truly was.  Not only was it a joyful moment, but I got to share a piece of my childhood with my kid and pass on the tradition of musical love to the next generation.  Yes, definitely significant!
(2) The Grandma/Daughter trip to LA – My kid is caught somewhere between childhood and womanhood, and her trip with her grandma to LA really expressed that – an American Girl Doll birthday celebration and a first make up lesson Sephora.  Watching her grow up is bittersweet, and this trip was a huge step to the next phase of her life.
(3) San Diego – Our vacation to southern California was significant on so many levels.  Besides amazing family bonding time at Legoland and the San Diego Zoo, I reconnected with an old friend!  Our families met and loved each other, and I wouldn't trade that time with anything in the world.  Not only that, but my husband and I celebrated our 12th anniversary together.  What a great way to bring in our 12th year!
(4)  Dallas – My blog readers have not yet heard about my trip to Dallas, and I could seriously write a week's worth of blog posts just about my 3 nights/4 days there.  I was in Dallas for a leadership training program that I was selected to participate in through my work, and wow!!! – the life skills that I am walking away with are seriously life-altering.  (CLICK HERE to read about LEAP -the Leadership Enrichment Advancement Program.)  I am so blessed to be able to have this experience and am proud of the accomplishments this group has helped me achieve.
So – you can see why this month has flown by in the blink of an eye.  This one last night will be an awesome one.  Nothing can beat trick-or-treating with excited kids, and as I enter into November, I can only imagine what's in store for the month ahead.
That is why my song of the day today is "Time" from the Alan Parsons Project, because time is a blessing and a curse all rolled into one.  It is precious and must be used wisely.  I am happy to know, that time flies when you're having fun.