When I was working in one of the offices at school yesterday, my team manager joined me behind the other computer in the office. However, when he switched on the screen, it appeared to have been rotated. This is something of a running-gag with the pupils at school. We wondered how they even got in the office to begin with and then both admitted that we didn't know how to put the screen back to normal. The team manager called the ICT guys at our school, and he didn't know what the shortcut key was to fix it, either. When the phone was back on its hook, I asked my TM astounded: "He isn't even going to look up the solution on the Internet?" He shook his head. I was really surprised that this ICT guy was apparently quite content in not knowing. This is something I have a hard time getting my head around.
It made me think about a conversation I had with two colleagues last Tuesday about the exact same attitude in teachers. There are quite a lot of people who are content with being in their current state, never changing, never learning. There are no conversations about each others' teaching practices, there are no requests for classroom observations, there is little to none curriculum development, and the bouncing of ideas off each other. I'd say there is simply a lack of professionalism.
The teaching profession, in my opinion, is a soft core business. A lot of our decisions are based on emotions. Since we are dealing with people (in this case kids) who are learning, and thus in vulnerable positions, this is sometimes a good thing. However, I think it's necessary to keep looking at your practice, your methods, your working environment, to make sure you're working at the top of your potential and to place your expectations of yourself higher each time. In other words: to act like a professional in a hard core business. Otherwise there will be no professional and personal development: you stay stagnant. Inevitably, everything that stays stagnant for a long time will start to rot.
Of course, there are always people who don't mind the smell. Now, how could you make them care?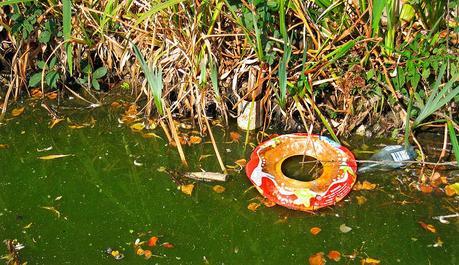 What's that smell?
Eco World Content From Across The Internet.

Featured on EcoPressed
Solar-Powered Bulb Provides Light After Dark