You guys! I have the busiest week. I haven't had a week like this in so long.
Thank goodness I didn't have to work on Monday but I did run the Tufts 10K for Women! Pre-baby, I ran all. the. time. and was in super good shape. Now I am lucky if I get in a 3-4 mile run a couple times a month. Needless to say, I wasn't trying to win the race! I was still surprised with how hard the 10k was. Around mile 3 I was huffing and puffing but I refused to stop. And I didn't! I finished with a time of 51:43 and 8:20 min/miles. Honestly, I was happy with that. To me, the Tufts 10k is so much more about the event, the women, doing it with my mom and friends and getting out a running. Maybe one day I will get my speed back but until then I am siked with a finish.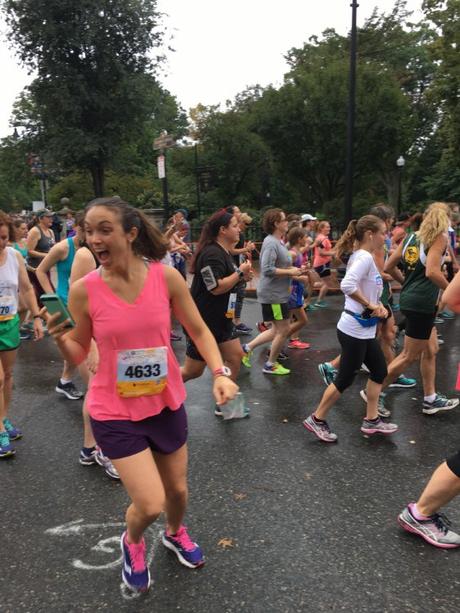 I had just seen Emerson and my dad as I was starting the race!
The rest of the week is crazy busy. I have to leave the house before 7 all week, which never happens. That means, Vinnie is on daddy duty full-time.
Today I am at a photo-shoot and will not get home until after Emerson's bedtime [tear]. Tomorrow I have meetings all day and then the USSA Gala at night to help raise money for the US Ski Team which means I will also miss bedtime.
Friday I agreed to sub a yoga class at 6:15am which is going to be serious jult to my system and make it so I won't see Emerson in the morning. I am going to need some serious cuddles come Friday night!
Luckily, with such a crazy week, this past weekend was nice and relaxing. We went up to Vermont for a wedding, saw all 4 grandparents and celebrated my dad's birthday. We to go to Vermont all the time but we have not been in a really long time so it was nice to get up there and enjoy the mountains, foliage and quiet.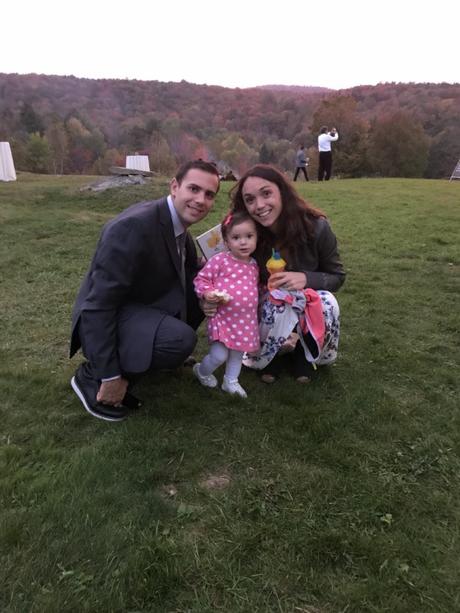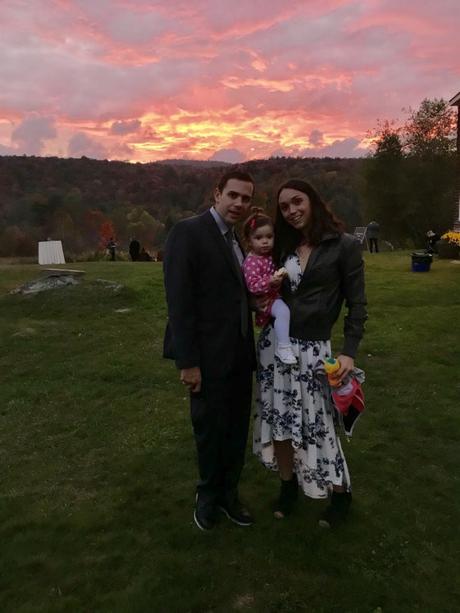 This coming weekend we are heading back up to Vermont for some more family-time, Gala's and fun. Twice in two weeks, woo-wee!
Last thing…I really want to fit in some workouts but I just don't know if it possible. I hate not working out. I always feel better getting in something quick even if it's just a quick 10 min video to get my body moving and sweat a little. But, this week, I am letting it go. I have too much going on. If I fit something in, great! If not, I will pick it back up next week.
I hope your week is off to a good start! I can't believe it's already Wednesday.