I am back from a whirlwind weekend trip in Michigan for work. It was full of back-to-back meetings and presentations. The weather in Michigan was super cold and snowy. I woke up on Sunday morning a couple inches of snow accumulation on the ground. I went to Starbucks for breakfast and between the red cups and the snow on the ground, it really felt like the Holidays were coming!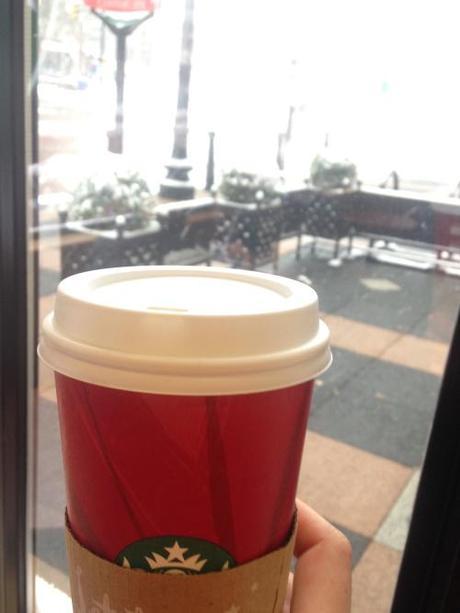 Before then, I was feeling overwhelmed by how quickly Christmas was coming, but I have to say seeing snow, drinking hot coffee and sitting in Starbucks made we excited. This is always my favorite time of year, it just came really fast this year. 2014 has been a total and complete blur.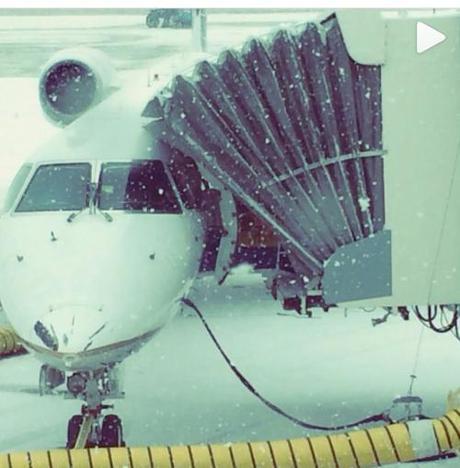 I was nervous that I wouldn't make it home, because it was so snowy. We had to be de-iced but there were no major delays and I made it home on-time. Vinnie picked me up and brought me home to a house smelling absolutely amazing. I had left a magazine tear on the kitchen counter of few Runner's World Chili recipes that I wanted to try and Vinnie went ahead and decided to make one for dinner. It was such a great surprise! The article had 3 recipes and of course, he picked the Beef and Beer Chili because what guy doesn't like beer and beef! He did make a few small tweaks to make it a little leaner and add more flavor.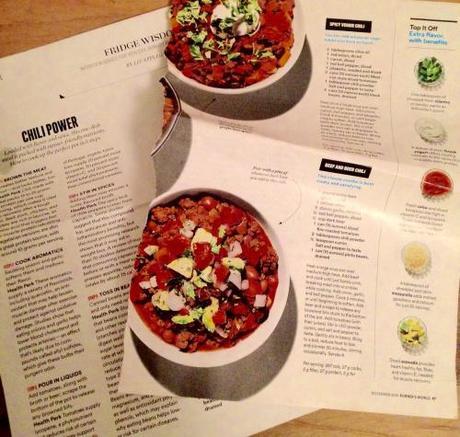 Vinnie and I love chili, we make it all the time on the weekend and eat leftovers for lunch through out the week. This chili was really good and satisfying. We topped it with shredded cheddar cheese and tortilla chips for a creamy and crunchy bonus!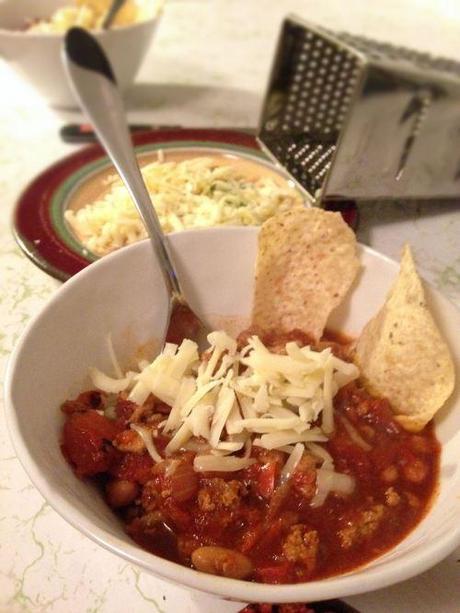 Turkey Beer Chili
This classic combo is both filling and satisfying.
*recipe adapted from Runners World
1 pound ground turkey
1 yellow onion, diced
2 cloves garlic, minced
1/2 red bell pepper, diced
1/2 cup dark beer
1 can (15 ounces) diced fire-roasted tomatoes
2 tablespoons chili powder
1/2 teaspoon cumin
1 teaspoon paprika
Salt and pepper to taste
1 can (15 ounces) kidney beans, drained
Heat a large soup pot over medium-high heat. Add turkey and cook until just barely pink, breaking meat into crumbles while cooking. Add onion, garlic, and bell pepper. Cook 2 minutes, or until beginning to soften. Add beer and scrape to release any browned bits stuck to the bottom of the pot. Add tomatoes (with their juices). Stir in spices. Gently stir in beans. Bring to a boil, reduce heat to low, and simmer 30 minutes, stirring occasionally. Serves 4.
Per serving: 267 cals, 27 g carbs, 5 g fiber, 27 g protein, 5 g fat