Okay so yesterday I went for the very first time to try on wedding dresses. My wedding is not for another 11 months, but I've always wanted to try on dresses and wasn't going to be the girl without a ring wasting a salesperson's time. I know everyone will have their own opinions on dresses, but keep in mind if you rip into the dress I really like, I'll be more reluctant to post wedding pictures of me in it one day ;)
Mori if you are reading this blog, you better stop now!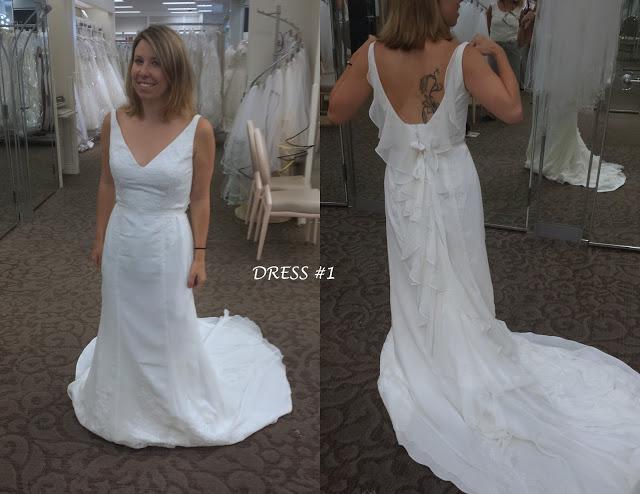 Dress #1 - I knew as soon as I put this dress on I hated it. Ugh such an unflattering neckline and sleeves. The back isn't even nice on me, and it's not the tattoo's fault. This was an instant NO.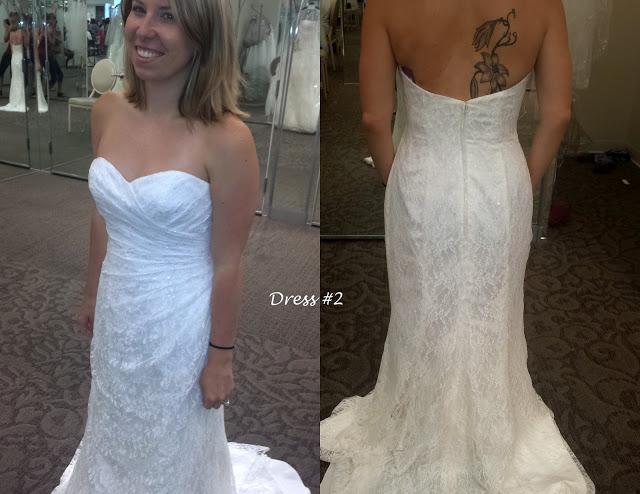 Dress #2 - Looking back at the pictures of this dress, I'm like wow, I actually look very nice in this dress. However, it was really difficult to walk in, I felt like lace was itching skin all over, and it just didn't wow me. I think if I can find something like it with a fuller skirt I might reconsider this type of dress.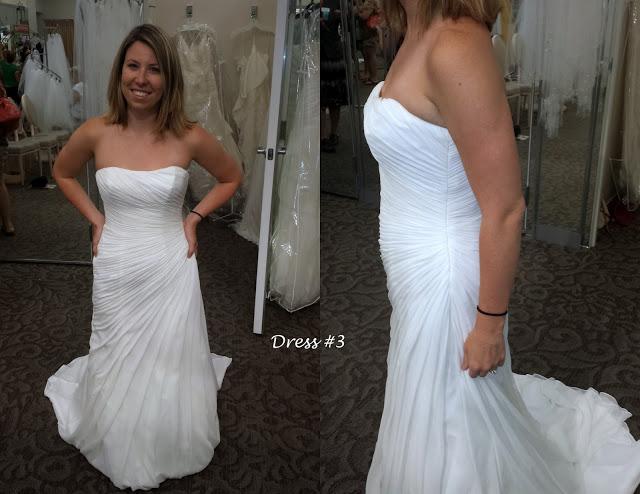 Dress #3 - The most disappointing of the dresses. I really thought I'd look awesome in this dress and it was the only I'd seen online that I actually liked. Too bad it was really unflattering and clingy on my midsection. Even if I bought this dress intending to lose weight, because I have a pretty large pubic bone, I think the dress would emphasize that instead of my stomach. And look how unflattering the side view is - I'm not even fat and this dress makes me look fat!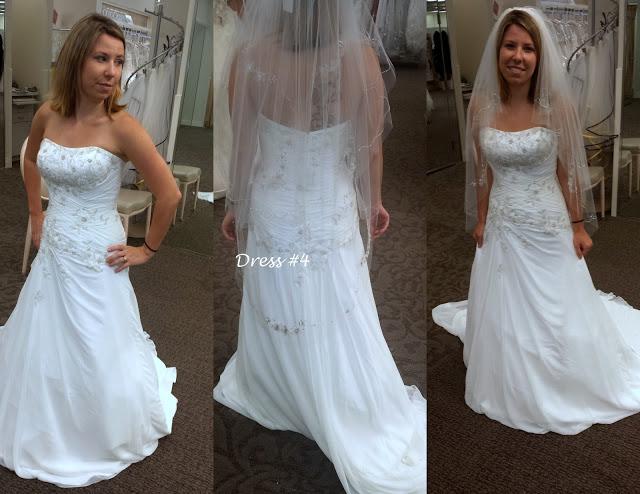 Dress #4 - Everyone liked this dress on me. I liked wearing this dress. I could walk around easily even without it being hemmed, and it felt very light weight. The beading was really gorgeous and these pictures don't do it justice. However, it looks like any other wedding dress. In fact I think my senior prom dress was a lot like this style. It was definitely one of my favorites, but I kept thinking I'd seen it on lots of other brides.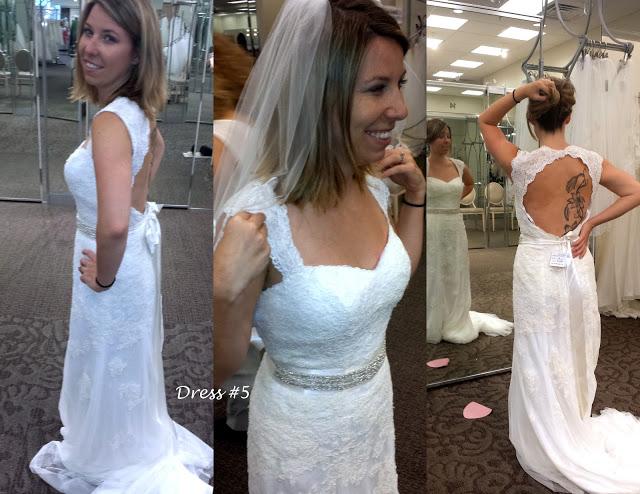 Dress #5 - I loved, loved, loved this dress. While it might be considered a bit conservative with the sleeves - I think the back showing my gorgeous tattoo is so sexy. It was beautiful, but still simple. The lace irritated my skin only around the chest area and it was easy to move around in. I think it looks flattering from any angle and for a brunch reception wedding this is the type of dress I imagine wearing. However, my mom and sister in law don't like it. They think it's not flattering on the top and the belt it comes with is silver when the pearls I'm going to be wearing have gold. I am going to keep an eye open for something like this with a better fitting bust. I feel like it could always be altered to fit me better.
So the dress hunt continues! But #4 and #5 are definitely at the top of the potentials.