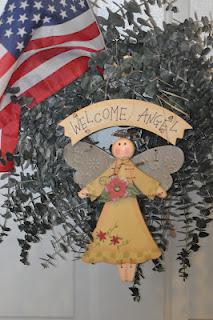 Jennifer Jo Fay Fancy Photography
                                                       This is hanging on my neighbor's door.
Weekends should be for relaxing.  Do you sometimes feel your time getting crunched short and it gets too hectic?  Sometimes we just have to learn to let the weekends go with the flow.  All year long, the kids live for the weekends.  They just want to chill and not have to think about school work.
And the weekends are also a great time for the parents to just relax and hang out with them.  Don't you love getting to have a nice cup of coffee and just actually have the time to let it linger?
Or have a weekend where you can order pizza, not have to cook and spend some time by the pool.  Have a inviting dip into the cool water.
Pop popcorn on Friday or Saturday evenings to go along with a movie.  And sometimes popcorn mixed with butter and Parmesan cheese just is a nice good snack supper.  Or just a bowl of cereal.
Last night, I watched the new Jane Eyre movie that came out in the last year.  It was good.
My weekend usually starts on Fridays, when I start to take time away from posting and I go yardsaling and simply relax.  It's not that I don't want to write.
But I also start to look at the craft pile next to me and say, "Hey, I've got to get that done too."  The pile gets higher, and I leave it longer.
So, I come back from yardsaling on Fridays and Saturdays and then my day becomes filled with taking my pictures of the items and I begin the listing process on Ebay.  That part does take time.  And the more items I have to list, the longer it takes.
Yard saling was fun.  I found lots of stuff to list, and then I found some craft items and a few frames.  I like looking at the free stuff too.  Sometimes there isn't anything that I need, and then other times there are things I can use or sell.  Any little bit will help me out right now, while I am feeling a money crunch this month and next.  Next month, I'm going to be able to breath a little bit, which will be nice.
But this month, has been so tight.  Don't you hate it when you feel like you have to watch every penny?  It's no fun.
August is going to be a better month, where I can treat myself to some small things.  Get some gourmet foods at an antique shop if I want to .
This morning in the free stuff was a nice woman's pocketbook, and a bunch of kid outfits and sneakers and some ballet shoes.  I'm keeping the ballet shoes for photography.  I need to clean them up a little bit.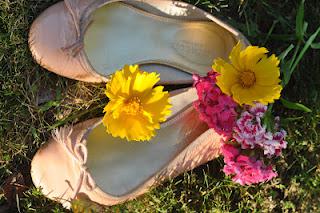 So, I got the outfits listed this morning.  I'm not sure how they will do.  The kid outfits just don't seem to be selling well right now.
And I found a few antique dolls this weekend for a very small amount.  One was for $1 and she is really cute.  I think I might keep her.  I had to glue her head in this morning and sawdust kind of comes out.  I might have to put her in a kitchen plastic bag.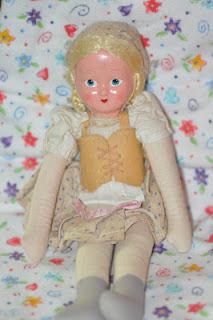 Jennifer Jo Fay Fancy Photography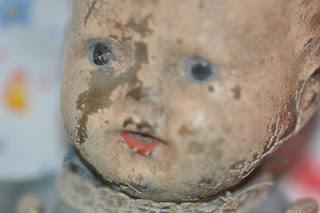 The other doll I have listed but I'm not sure if she will sell.  She has that really old cracked face style.  She's definitely vintage and would need repairs.  If she doesn't end up selling, I might end up keeping her and repainting her eyes and lips.
But the weekend's should be a nice relaxing time, when you stop doing what you normally do all week and learn to slow down.
Right now, I've got two kids down cellar playing on their dad's big arcade games.  He has Galaxy, Black Knight and Light Two Thousand.  It was fun to start hearing those firing up.  Black Knight talks to you as you're playing.
I haven't played those in years.  They were lots of fun.
And Mollyanne is over her grandparents house at a sleepover and will be back later.  When she comes back, I will have to show her the pictures I got of the little rabbit who hangs around the yard.  Years ago, there was a big one and this year there is a little tiny one.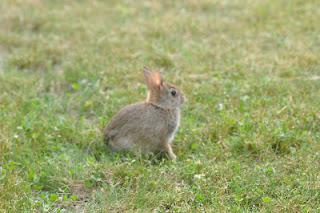 Jennifer Jo Fay Fancy Photography
I showed up early this morning and caught him on the front lawn eating.  I got some pictures but it's not close up.  I suppose I could crop them.  That's the thing when photographing a wild animal.  You usually can't get super close unless if you have a good zoom lens.  My macro is usually the lens that is attached to the camera.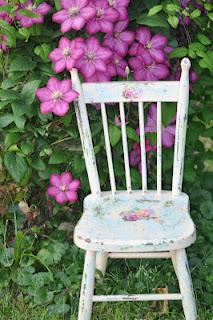 Jennifer Jo Fay Fancy Photography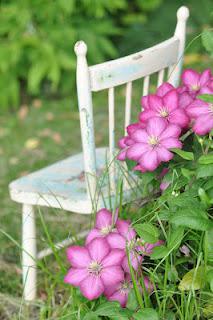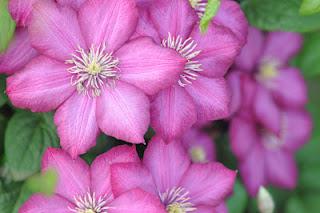 Jennifer Jo Fay Fancy Photography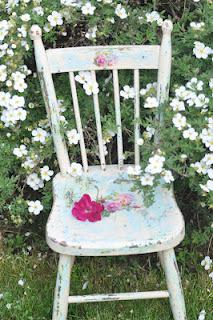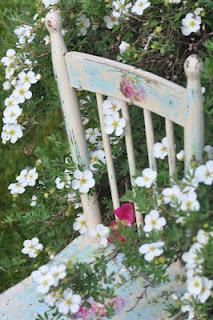 Jennifer Jo Fay Fancy Photography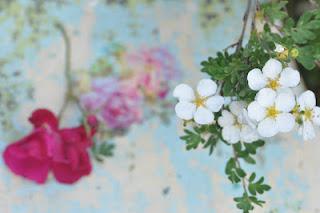 Then, I brought my little antique chair over this morning for a few outdoor photos.  The ones with the clematis was a few houses down from my apartment in front of a veterinary office.  I saw the flowers a few nights ago and remembered to bring the camera home last night and took them this morning.
It's been a quiet weekend with Mollyanne gone.  Julia got treated to the ice cream truck yesterday and she and I watched The Fantastic Fox movie (Roald Dahl).  I think George Clooney must have been the voice for the fox.  It definitely sounded like him.  It was cute.
And yesterday and Friday, Julia and Mollyanne were outside playing with their friends, Lily and her sister and at other times with little Bailey.  I felt bad for Bailey sometimes out of the year.  He would come some afternoons wanting to play with the girls and neither one would move to go talk to him.  Sometimes they just wouldn't want to play with him.
So, I would tell them that they at least need to go to the door to tell him that they couldn't play today.  And then they would do this two or three days in a row, and on the third day, I would tell them that they need to say yes and play with him.
Now, I think they want to more as the weather is nice and they want to be outside.  And last week, I heard that his family is moving, which is too bad.  He is a nice kid and they like to play together.
And he and Mollyanne were playing on Friday and they discovered that Julia had fallen asleep.
What a good time to take a nap on the weekend.  Anybody have a nice hammock to fall asleep in?  That is the best when you can just find a spot in the shade somewhere and curl up and catch some ZZZZZ.
And then, for me, I caught up a little bit and Julia and I washed our felted bangle bracelets.  She's been finger knitting hers.  She knows how to do it on five fingers.  I can do it on one finger, but I haven't done it on five.  She started doing this when one day I showed her this elaborate Pinterest picture of someone knitting with five fingers.  But that picture had also an elaborate design.  But from that, she figured out how to do it with her five fingers.
Maybe sometime, she'll let me take a picture of just her fingers knitting and I can show the family on facebook.
So, I also took time to sew up some of the bracelets and I got a start on Julia's leggings last night.
And I got my first bracelet pattern for sale on Ravelry.  I've got the button for it on here, but it looks like the picture might be broken.  But it would take someone interested there for the pattern.
That was cool to get my first design for sale there.  I tried to get it into the etsy shop, but I couldn't figure out how to get the pdf file in there.  There's got to be a way to do it, as other people are selling their knitted patterns there.  I asked one of the girls that I bought an Ellowyne wilde doll pattern from how to do it.  I'll have to check and see  if she responded to it.
Julia's leggings are going to be cute.  I started in navy blue ribbing, then made some holes to put a drawstring through and now am starting in a striped pattern with a lace pattern too.  I'm thinking of having some red in the drawstring so it will be a red, white and blue color theme.   And it's going to be my own design, so when it's done, Julia said she would pose for me.  I told her I need a picture of just the leggings on her legs to sell the pattern and she has agreed to do it.  But she can also pose with her face too just for family and friends.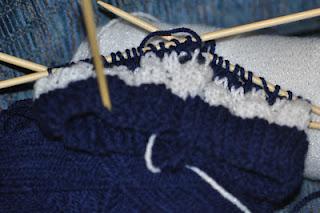 Julia's leggings.  It's almost three inches so far.  I measured her leg last night with my pink tape measure and she got laughing as it tickled her.  I figure I will need to make them about 12-15 inches at the most.  15 might be good if she wants them to have a little slouchy look to them.
Of course they won't be done for Fourth of July!!  Darn it!!  I definitely want a multi color drawstring with red in it.  And I'm thinking it could be cute with a drawstring lacing up the front.  She will be styling at school in the winter or any time she wants to wear them.  I HOPE SHE WEARS THEM!!
Both girls want me to make them a skirt now, after seeing my finished skirt.  I'm not sure if I'm going to be able to find a pattern their size.  I've seen some for sizes up to 6X or 7/8 at the most, but they're into the 10-12 size now.  If I can't find one, I might have to get a smaller pattern and write a pattern from it to fit them.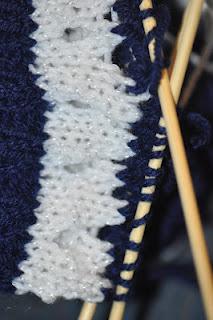 And last night, I sewed up most of the straps for my bag from my Aunt Harriet's curtains.  It's almost done.  So after this post is done, that will be what I am doing.  I'm watching the kids while my ex treats his dad to that new alien movie.  I think Sean went with them too.
So, it will be a relaxing afternoon.
And then, next weekend is going to be a hectic girls birthday party at Pizza Putt and then a cousin sleep over.  They're going to have their friends sleep over on their actual birthdays.
Jennifer Jo Fay
Copyrighted June 17, 2012